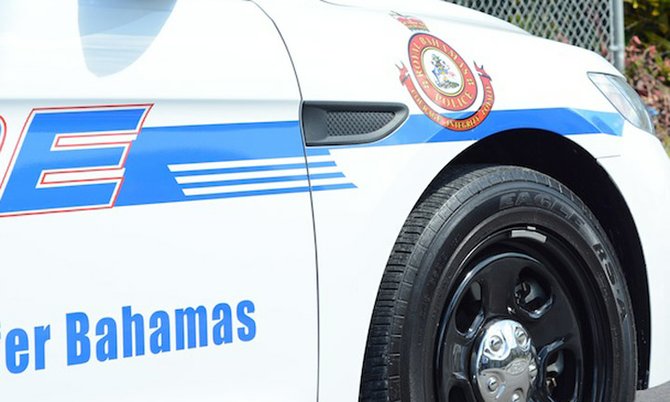 By SANCHESKA BROWN
Tribune Staff Reporter
sbrown@tribunemedia.net
POLICE are questioning a 30-year-old man in connection with the kidnapping and murder of a 17-year-old girl, Commissioner of Police Ellison Greenslade confirmed yesterday.
At a press conference at Police Headquarters, Mr Greenslade said he is "satisfied" that the "pieces of the puzzle" will come together to get justice for the slain teen.
The body of Darvonya Major was found on the ground at the rear of a white Dodge Ram truck with no visible wounds about 300 feet from Gladstone Road, in a well field.
On December 18, police said the teen was reported missing by her family.
According to police, she was last seen on December 16. It was reported that thieves abducted the teen, who was sitting inside a truck that was stolen last week.
The Tribune understands the suspect in custody is not the owner of the truck.
Commissioner Greenslade said he feels the murder was not a "random event".
 "We have also taken an adult male into custody who is assisting us with that investigation. We're still in the very early stages of the investigation, but we are satisfied that we're starting to put together the pieces of the puzzle, and hopefully might be able to speak to you very soon on the progress that we're making," he said.
"It's something that should not have happened, I continue to say that. I do not feel from where I sit that this is a random event. However, I'm very satisfied that detectives are doing a good job for us and hopefully we can speak to you very soon on the matter.
"I'm not going to give any information out that would take the advantage away from us. I believe the advantage is on our side as a law enforcement organisation, and those people out there – if they're still out there – will certainly know now that we are fixated on the direction we're going and we're not going to be distracted."
The teen's death brought the country's murder count to 118 for the year, one murder shy of last year's homicide total, according to the Tribune's records.
Anyone with information is asked to contact police at 911 or 919, the Central Detective Unit at 502-9991 or Crime Stoppers anonymously at 328-TIPS.