By SANCHESKA BROWN
Tribune Staff Reporter
sbrown@tribunemedia.net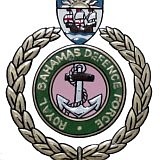 DEFENCE Force officers arrested 40 Dominicans, who are suspected of poaching off the coast of Andros on Saturday.
According to reports, the Dominicans, as well as their fishing vessel, was apprehended by Her Majesty's Bahamian Ship for illegally fishing in Bahamian waters.
In a press release Defence Force officials say while on routine patrol, HMBS Nassau received information concerning Dominican fishing vessels  on the Great Bahama Bank and was directed to proceed to the area of the sighting.
Later that day while in the area Guinchos Cays, HMBS Nassau apprehended a 70 ft Dominican fishing vessel with about 40 persons onboard.
The Dominican vessel was intercepted approximately 75 nautical miles south of Andros with an undetermined amount of fish on board. 
The vessel and occupants were detained by Defence Force marines and will be brought to New Providence where they will be handed over to the appropriate authorities for further processing. 
In January, nearly $100,000 in fines were collected from the captain and crew of a Dominican vessel which was arrested for illegally fishing in Bahamian waters in December.
During that apprehension, 17 Dominicans were caught, but 33 others evaded capture after the group of 50 were spotted poaching near Cay Lobos just off the Great Bahama Bank.
But according to Royal Bahamas Defence Force (RBDF) officials in a press statement , six charges were brought against the captain and crew of the Dominican fishing vessel for poaching 10,750 lbs of seafood.  The captain was fined $50,000 and each crew member $1,000.
Two crew members, found to be repeat offenders, were fined an additional $5,000. Altogether, the courts collected from the group a total of $96,000.
Among the goods confiscated from the group's 70ft boat called the "Rubi 1" were 4,374 lbs of legal sized whole crawfish and 1,337 lbs of under-sized crawfish.
Two pounds of egg bearing crawfish were confiscated. RBDF officers also found 687 lbs of legal sized Nassau Grouper and 233 lbs of the under sized fish. Mixed fish weighed 4,125 lbs.  
The Commander Defence Force Commodore Roderick Bowe thanked the public for  providing the information leading to the successful arrest of the foreign fishermen.