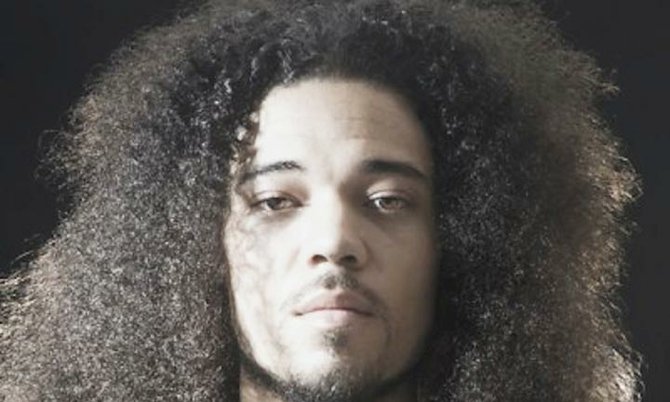 By FARAH
Tribune Features Writer
jgibson@tribunemedia.net
BEFORE setting his eyes on international success, emerging Bahamian artist Tommy Bunz is adamant about Bahamians knowing who he is and what his music is all about.
Over the next few months, the rapper will introduce himself officially to the local music scene in hopes of garnering a local following.
Although his music has been played on radio stations in the Bahamas, and he released a mix-tape last year, Bunz wants people to know what he represents. He intends to exert all effort to ensure his music is heard by all.
Bunz was born in New Bight, Cat Island, and raised in Freeport, Grand Bahama. He attended St Paul's College in Primary School and Grand Bahama Catholic High.
Bunz was a sport fanatic. In high school he participated in swimming, track & field, baseball, soccer, cycling, triathlons, excelling the most at basketball.
His passion for music first started as therapy, when he channelled hurt, pain and the rejection he experienced as a college ball player living in Nebraska. He is now pursuing music as a career.
"I would say my music drive was launched attending schools in Nebraska and Colorado. I was cold, broke. I had to pick up certain habits to get respect, and not be hungry. I went to school in Nebraska with mostly down south guys from Georgia, Florida and North Carolina. They played everything from Cash Money, to No Limit, UGK, Death Row, stuff from Texas, Trick Daddy.
The next year in Colorado I went to school with guys from the east coast, mainly New York City. This is where all my dress style, swag, mannerisms and character started to grow because they were so influential and serious about everything. They played a lot of Biggie, Jay-Z, Nas, Wu-Tang, DMX, Fabolous. That was when I really tightened up my writing and freestyling because I felt if I could impress them, which I eventually did, then I could impress the world," he told In Ya Ear.
While home in Freeport during the summer months, Bunz along with several others formed a group called 'Riders Beyond Call' (RBC). Each of the members invested money to record a few songs. But without consistent income to market their music, their efforts were stalled.
However, despite the mistrials, Bunz believes now is the time for his breakthrough locally and internationally. He is investing more time into developing quality music that will attract the ears of music producers, and labels worldwide, he said.
"Last year I put out a single called "Rude Boy (I'm Busy)" and I have yet to release the actual project that song is on. There is no real industry here for hip-hip/rap music so putting out an album online or on CD just isn't financially beneficial towards my career. I have to spend $100 per song to record and get a decent mix. When you do a 12-15 song project or album, that is $1200-$1500 off the top. Then you have to pay another $100 or so to get each song mastered, so if you want quality music that can actually be played on radio, that album will cost you $2000-$3000, and that does not include artwork, distribution, marketing. So now my focus is on creating moments one at a time. I am handling one song properly, making a video, and pushing it until the legs fall off," he said.
Bunz said he is working on a single for Spring called "Ine Got Time" and will hopefully release an album in the Summer.
To ensure he has a smooth transition internationally, Bunz said he has been traveling back and forth to the US in the hopes of establishing contacts with industry professionals who can give his career a boost.
He said his eyes are set on international success because he believes he can thrive better as a Bahamian hip hop artist in the US.
"International success is the only type of success a rapper from the Bahamas could want. People don't buy albums, they rarely download music legally, they don't buy t-shirts, and promoters don't pay you to open up for big artists.
"There is no industry here, and I want to get paid one day for what I love to do so I have to think internationally. That is a huge mountain to climb but I have decided to simplify my goals this year and still stay focused on the main picture. I want to get all of my copyright and trademark stuff together, get into writing songs for artists, make hits, perform, travel more, and eventually get on a major artist tour to open up and make some money. To be internationally successful in hip-hop would be a dream come true, a mountain climbed, and a blazed trail for more Bahamian artists to follow," he told In Ya Ear.