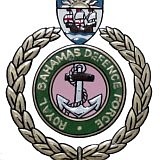 By KHRISNA VIRGIL
Tribune Staff Reporter
kvirgil@tribunemedia.net
TWO Bahamian vessels were apprehended by the Royal Bahamas Defence Force and Bimini police after officers found crew members with undersized crawfish.
During the first incident, a 17-foot boat named "Sea Fox" was intercepted on Wednesday. Once on board, officials found the operators with undersized conch, crawfish, and illegally using a compressor to fish.
Later, on the same day, the "Keava," a 25-foot sea craft was taken into RBDF custody for being in possession of undersized lobsters.
Additionally, Her Majesty's Bahamian Ship P-129 commanded by Petty Officer Terrance Smith apprehended a 160-foot, US registered vessel, the "Pacific Provider," for operating without a foreign charter permit in the Bimini chain.
Meanwhile, a 26-foot American registered motor vessel was stopped and boarded by Marines six nautical miles west of Ship Channel Cay in the Northern Exuma Chain. The interception was made by HMBS-130 which was on routine patrol at the time.
Soon after it was discovered that the vessel did not clear Bahamas Customs or Immigration.
On board, officers found several goods which were purchased in the US.
Those on the boat along with the items were turned over to police and customs officials for further processing.
These latest arrests come as RBDF officials continue to combat poachers in Bahamian waters.
On Saturday, 40 Dominicans were arrested off the coast of Andros. Three other vessels evaded Marines.
According to reports, the Dominicans, as well as their fishing vessel, was apprehended by Her Majesty's Bahamian Ship for illegally fishing in Bahamian waters.
In a press release Defence Force officials said while on routine patrol, HMBS Nassau received information concerning Dominican fishing vessels on the Great Bahama Bank and was directed to proceed to the area of the sighting.
Later that day while in the area of Guinchos Cays, HMBS Nassau apprehended a 70ft Dominican fishing vessel with about 40 persons on board.
The Dominican vessel was intercepted approximately 75 nautical miles south of Andros with several thousand pounds of fish on board.
The vessel and crew were found with 9,000 lbs of mixed fish, 1,291 lbs of margaret fish, 185 lbs of Nassau grouper, 1,257 lbs of hog fish, 334 lbs of conch and 22,000 lbs of crawfish. Authorities said 8,000 lbs were undersized.
In January, nearly $100,000 in fines were collected from the captain and crew of a Dominican vessel which was arrested for illegally fishing in Bahamian waters in December.
During that arrest, 17 Dominicans were caught, but 33 others evaded capture after the group of 50 were spotted poaching near Cay Lobos just off the Great Bahama Bank.
However, according to Royal Bahamas Defence Force (RBDF) officials in a press statement, six charges were brought against the captain and crew of the Dominican fishing vessel for poaching 10,750 lbs of seafood.  The captain was fined $50,000 and each crew member $1,000.
Two crew members, found to be repeat offenders, were fined an additional $5,000. Altogether, the courts collected from the group a total of $96,000.