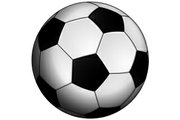 FORMER Grand Bahama soccer player Dominic Adams has just signed a professional contract with IBV Vestmannaeyjar, a professional football club in Iceland.
Adams, a 25-year old outside midfielder originally from Trinidad & Tobago, inked a two-year deal with IBV, an Icelandic club which is located in Vestmannaeyjar off the south coast of Iceland.
IBV is a long-standing member of the Icelandic Premier League, the top soccer division in the country and consists of 12 professional franchises.
IBV has three Icelandic Championship Titles (1979, 1997, and 1998) and four Icelandic Cups (1968, 1972, 1981 and 1998).
Adams made his name on Grand Bahama at Freeport Rugby Football Club where he excelled in midfield, playing in the adult league from the early age of 14. He led the Brita Red Bulls to the league title as well as picking up numerous individual awards.
Dominic's skills also came to the attention of the various coaches during the annual English Premier League Summer Soccer Camp.
As a result of his performances in the summer, he spent time attending prestigious academies in England such as the Wolverhampton Wanderers, Birmingham City and Watford. Adams was also a member of the Trinidad and Tobago under-17 national team before attending college.