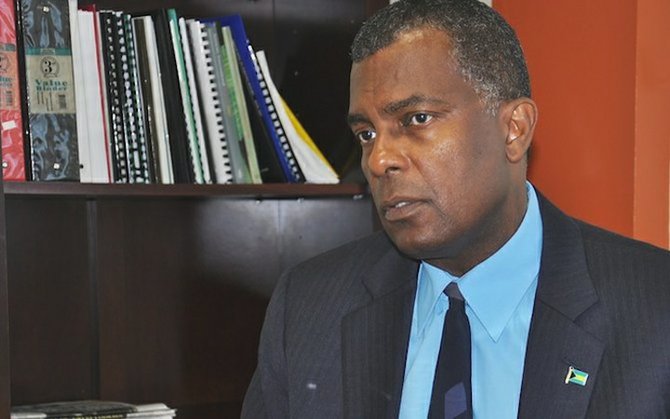 THE Bahamas government will consider the issue of medicinal marijuana as part of a regional body next month, Foreign Affairs Minister Fred Mitchell confirmed yesterday.
Mr Mitchell said the government has noted developments in the United States and also "canvassed the potential policy changes" with US officials.
In a press statement this week, Jamaican officials announced the country's intent to decriminalise marijuana by year-end in a bid to not be "left behind" in the global shift on the issue.
A medicinal marijuana industry is estimated to be worth billions of dollars.
In response to The Tribune yesterday, Mr Mitchell advised that Caricom heads of government will address the issue as an agenda item at next month's meeting in St Vincent.
The regional body also agreed to commission studies on the industry at its last meeting in Guyana.
The Bahamas delegation in March will be led by Prime Minister Perry Christie, Mr Mitchell said.
"We have heard the views on a market approach to fighting anti-drug efforts advanced by many countries," the minister continued.
"We note the developments in the United States and have canvassed the potential policy changes with United States officials.
He added: "We can say nothing more on the issue until such time as the Caricom consensus has been reached and the studies returned and the Bahamas Cabinet has a chance to review the issue."
Yesterday, Attorney General Allyson Maynard-Gibson dismissed questions over whether the government would consider Jamaica's bid to legalize marijuana.
Mrs Maynard-Gibson said the plant was illegal in the Bahamas, adding that laws against its use will continue to be fully enforced.
Jamaica has established a Cannabis Commercial and Medicinal Research Taskforce (CCMRT), and has agreed to formally launch a Future Ganja Growers Association next month to spearhead the establishment of a local industry, according to the Jamaica Observer.
Outside Cabinet yesterday, Mrs Maynard-Gibson said: "The use of marijuana is illegal in the Bahamas and the only comment that I have is that we are going to fully enforce the laws of the Commonwealth of the Bahamas."
She said: "We are going to fully enforce the laws of the Bahamas and what we are working on right now, as is the will of the people, is to see efficiency in the process so that justice can be delivered for the benefit of the accused and victims in a timely fashion."
More than 40 countries are now considering changes to legislation against the plant for medicinal or recreational use.
Notable efforts include Uruguay's sweeping legalisation in December, and booming medicinal and recreational industries at the state level in the United Sates.
Last month on a local talk show, US Embassy Acting Deputy Chief of Mission John Armstrong advised that their country's global policy against the drug remained unchanged despite laws in Colorado and Washington, which regulate the growth, sale, and taxation of the plant.