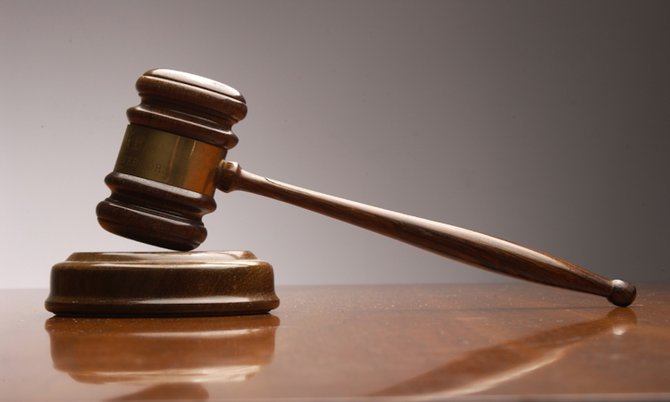 By LAMECH JOHNSON
Tribune Staff Reporter
ljohnson@tribunemedia.net
A MAN appealing his conviction and 18-year-sentence for manslaughter is without an attorney after his privately retained attorney asked the Court of Appeal for leave to withdraw.
The application was granted to lawyer Murrio Ducille yesterday in Juvano Musgrove's appearance before the appellate court concerning the contesting of his conviction in April 2012.
The court told Musgrove it would ask the Registrar to appoint him an attorney at the public's expense. Musgrove told the court that he would also be seeking to retain another attorney prior to his next appearance before the appellate court on April 23.
In July 2012, the 28-year-old Highbury Park resident was sentenced to 18 years imprisonment for the February 25, 2010, shooting death of David Bowleg Jr.
Justice Indra Charles who prepared a written ruling, said that while the convict had "committed an extremely grave offence", a sentence of 18 years was deemed appropriate considering the facts and circumstances surrounding the case.
According to an alleged confession statement presented by the prosecution during the trial, Musgrove admitted to shooting Bowleg, because he believed the deceased had put a bounty on his head.
Musgrove reportedly said he'd watched the deceased pull up in the driveway of his Highbury Park home and enter the house through an unlocked door.
Having a gun on hand while waiting in a hallway, he shot Bowleg Jr in the shoulder before binding him with tape and dragging him back to the Honda Accord he had arrived in.
After driving to Holiday Drive, Musgrove allegedly shot Bowleg again before calling someone to pick him up.
Justice Charles took into account the mitigation plea of defence attorney Murrio Ducille, who argued that his client was 24 at the time and was intruded upon in his home.
Had this not happened, the attorney said, his client would not be here.
The judge also noted the probation report, along with the Mr Bowleg Sr's plea for justice to help him cope with the loss of his son.