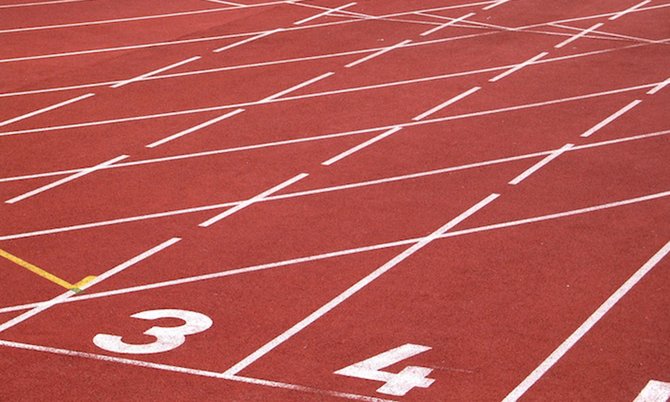 By RENALDO DORSETT
Sports Reporter
rdorsett@tribunemedia.net
THE best student athletes on the basketball hardwood in the Bahamas will have an opportunity to showcase their skills before international scouts and coaches this summer during a specialised three-day camp.
The Bahamas Basketball Federation, Bahamas Global Sports Foundation, CSA Basketball Academy and iOWNpr present the inaugural edition of the "Top 50 Basketball Camp," July 29-31 at the Kendal Isaacs Gymnasium.
The camp will be facilitated by iconic head coach Mike Daniel, NBA Hall of Famer Alex English and local coach Marvin Henfield of the CSA Basketball Academy.
"The goal of the camp is to showcase our best players on our basketball court. This will be the top 50 players and it will be yet another way for promoting sports in the Bahamas and in particular young basketball players at this level," Henfield said.
"The reason for the rankings, there is a need for coaches to be able to see what kids can bring to the table and among their peers what talent level they are playing at in their respective age groups."
Participation at the camp will be by invitation only and will include three days of individual development, positional development, team play and assessments.
More than 100 scholarship opportunities will be available to the camp participants.
The breakdown will include - the top 10 players between grades 7-9, the top 20 players in grades 10-12 and the top 20 players players which have graduated high school or currently attend a junior college.
There will also be a special invitation to the top 25 female basketball players in the Bahamas in the aforementioned categories.
"It is a long awaited venture and something that is needed for our young athletes. As we know, there is a lot of basketball talent in this country and it was just a matter of finding a medium between the federation and these entities. Through those conversations it was noted that these young players in the Bahamas have a greater need for exposure and to have access to American resources and coaching talent," Henfield said. "High school basketball is big business in the states and it can be here that way as well. Our job is to improve the product on the floor."
Players will be ranked from 1-50 prior to the camp to give the visiting personnel an edge in their scouting and evaluation over the course of the three-day event.
Players will receive invitations as the date of the camp nears, following a strict selection process made by an objective committee.
While the invited players will be as young as junior high school players, Henfield said the most intriguing group may be the high school graduates with collegiate eligibility remaining, still looking for a means to extend their careers and education.
"One of the biggest problems we have in this country is that unattached group of players. These are players that may have been very talented at the high school level, but did not have the means or opportunity to continue their careers for whatever reason. It is one of the biggest and most under-serviced groups in the Bahamas and a programme such as this one will go a long way in getting some of those players on track. It is not for every player in the country, but it is for our top 50 players and not just for our kids playing locally at home, but for any player of Bahamian citizenship, no matter where they reside."
Daniel is a 30-year high school coaching veteran who is best known for coaching perennial NBA All-Star Carmelo Anthony while at Towson Catholic. He led his teams to four Baltimore Catholic League and Maryland Interscholastic Athletic Association A Conference titles (1998-2001) and moved to City where he captured state titles in 2009 and 2010.

English was one of the most prolific scorers in the NBA during his 16-year career. Best known for his stint with the Denver Nuggets, English won three scoring titles and was named to eight All-Star teams.
Following the conclusion of the Top 50 camp, the BBF's International Coaches Clinic is all set for August 1-4 at the Atlantis resort.
According to federation executives, the objective of the clinic – which will again feature top college coaches from the US and the Bahamas – is to increase the pool of qualified coaches in the country in the various leagues and youth development programmes, paving the way for their long-term involvement in the sport.
Coaches, sponsors and personnel will be able to enjoy three days of coaching and vacation during the ICC, which has become one of the largest training camps worldwide.
Both local and international coaches and personnel attend this annual event which has as its mission to "teach, develop and expose professional coaches, and personnel, on and off the court, to different techniques and fundamental skills that are important to team success."
Emphasis is placed on fundamental development, career development, community involvement, peer networking and professional sports education.
Panel speakers will include Daniel, English, Nike Elite coach Vivian Stringer, and retired head coach from the University of South Alabama, Ronnie Arrow, who will be making his second visit to the clinic.
"We will be teaching a lot of defensive and offensive principles while working on individual skills," said English.