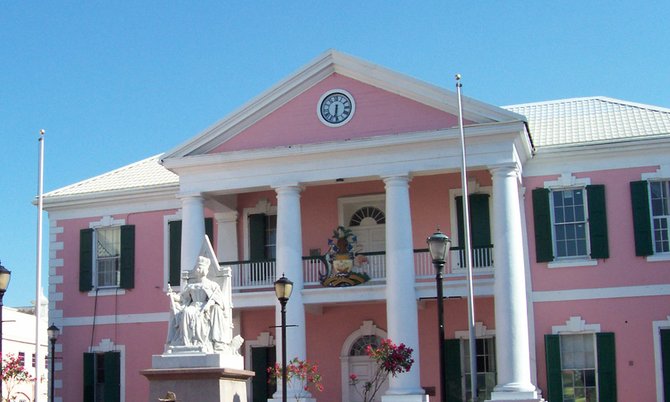 THE founder of a popular local Facebook group with more than 15,500 members and the creator of an organisation that represents families of murdered victims are teaming up to organise a "march against murderers" and rally.
The "No Bail, Let Capital Punishment Prevail" march is set for February 1, 2014. It will begin at 9am at SuperValue on Baillou Hill Road and culminate in Rawson Square, where community leaders will voice their concerns publicly.

The official spokesperson for the event is Dr Margo Seymour, a Bahamian living in Florida who is refusing to sit by helplessly as her home country continues to receive negative press because of its escalating crime.
Seeing the outcry over crime on her Facebook group, The No Spin Zone, she says was compelled to organise the march and a rally.
Joining her is the group Families Of All Murdered victims (FOAM) led by Khandi Gibson.
"At the end of the day the Bahamas belongs to us," she said. "I don't know what happened between Christmas and the days after the New Year, but there was a time that we could brag that we didn't have incidents to report about because our main priority was Junkanoo and family during the holidays.
"This holiday season was riddled with violent crime and the most disturbing being the Fox Hill massacre where several people lost their lives, some of whom were attempting to protect children as bullets descended on a Junkanoo group. When did this become the Bahamas?"
As the name of the march indicates, participants are demanding capital punishment to be enforced to those on death row to discourage potential criminals, regardless of which party is in government.
"At this point, crime is everyone's business and no longer the business of The Bahamas when we have so many media outlets around the world reporting on us and affecting our primary source of income which is tourism," Dr Seymour said. "Let's be very clear – this march is not political, it's personal. Criminals don't care which political party you support, what area you live in or what class you fall under. We must be unified as one to send a clear message that we are not going to sit back and tremble in our homes afraid of who is coming in and afraid of what may happen if we go out."
For more information and participation in the march, email: margoseymour.ms@gmail.com or call 242-424-8953/393-3626.