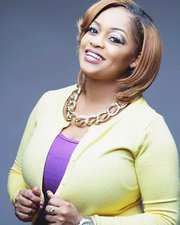 By JEFFARAH GIBSON
Tribune Features Writer
jgibson@tribunemedia.net
YOUNG BAHAMIAN cosmetologist and entrepreneur Raquel Pinder has committed herself to the empowerment of women through the Beyond Feelings Women's Summit which she intends to make an annual event.
Beauty Beyond Feelings is a Women's Empowerment Summit geared to helping women recognise their true beauty and reach their greatest potential. The summit seeks to draw on the strengths of each woman and provide upliftment in any area of life whether at home, church, relationships, the work place or in leadership roles.
The empowerment summit is being presented by Styles by Kelly P in an attempt to help women look far beyond hurt, or disappointment and locate the treasure within. It will take place at the Garden of Eden on January 18, beginning 6.30pm.
Speakers for the event are Elder Tarnisha Humphrey, First Lady of Greater Faith Baptist Church, Cleveland Ohio; Anastarcia Huyler, CEO of Anastarcia; Raenell Wells, president of LLITE and Raquel Pinder, CEO of Styles by Kelly P. The summit will be hosted by Sharell Carroll and Khrisna Virgil.
The speakers will present on confidence, self esteem, beauty, and the five emotions women go through.
Ms Pinder established Styles by Kelly P in December 2010. After her business took off she decided to learn more about the industry, and enhance her skills by pursuing tertiary studies in cosmetology in Cleveland, Ohio.
Now, she is back home with a mission to inspire women to release the limitations placed on their lives.
"There are so many women today who are dealing with hurt, abuse, depression. We are not only speaking on these emotions, but we are sharing a bit of who we are and our personal experiences with these ladies which makes our message more relevant. Yes you may have been abused and felt you were not good enough, but you are beautiful and your worth is priceless. Yes he left you, but life goes on. Yes a door may have closed but it is all for God's purpose for you. It is time for women to step away from the mask and face their true self. We are so made up on the outside, yet so empty on the inside. Together we can become better if we can see our true beauty, beyond our feelings," she told Tribune Woman.

Ms Pinder said too often women put on a mask as a defence mechanism to hide what is really going on in their lives. She said the summit is important to the spiritual, emotional and social development of the women in today's society and all around the world.
"The aim of this event is to heal, renew and fulfil the hearts and mind of women who feel that they are not good enough or beautiful. To reach women all around the world and allow them to recognise their imperfections while embracing their true beauty that lies within. Each woman should feel empowered, inspired, motivated, fulfilled and beautiful.
"Women should come out to this event to remove the mask they so perfectly hide behind and find healing from whatever they may be going through. They will see that there are other women who have been and still are going through what they have experienced or are experience, and that we can heal together. The benefit of coming to this event is not leaving the same way you came. I believe that every woman has a story to tell and I truly believe that each story can heal someone else. There is pain in purpose but there is beauty in your pain," she said.