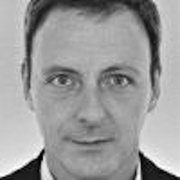 By KHRISNA VIRGIL
Tribune Staff Reporter
kvirgil@tribunemedia.net 
An executive of an offshore bank at New Providence was taken into custody and held at the Carmichael Road Detention Centre yesterday as part of the continuing the crackdown by Immigration officials.
Emmanuel Fiaux, Executive Director at UBS Bank, East Bay Street, was stopped by officials and asked to produce proof of legal residency during a road block, according to sources close to the matter.
Upon explaining that he did not have the documents present, The Tribune was told that Mr Fiaux, who was noticeably irritated by the officers requests was "roughed up" and thrown into a government vehicle. He was then taken to the Detention Centre and held there until the appropriate papers were produced.
UBS is headquartered in Zurich and Basel, Switzerland, and is located in all major financial centres in 50 countries worldwide. It employs an estimated 61,000 people around the world.
The incident comes just as Financial Services Minister Ryan Pinder spoke of the government's efforts to improve the ease of doing business in the country for high net worth individuals. 
"You have a lot of multi-county initiatives that are going on and that you have to comply with," he said. "So you have to reform policy on immigration to be able to attract high net worth people. Not only to bank with your system, but we want them to be here in the Bahamas.
"If you look at persons like Joe Lewis for example and the Prime Minister mentioned him yesterday, but he initially came to the Bahamas as a second home owner as kind of a tax resident investor similar to a lot of the high net worth individuals we want to attract.  But then he subsequently fell in love with the Bahamas and invested over a billion dollars in the economic development."
The issue of illegal immigration has led the Bahamas government to consider introducing a National Identification Card along with charging persons who knowingly hire illegal immigrants. Two months before, Foreign Affairs and Immigration Minister Fred Mitchell said persons calling for the card "must also understand there are civil liberty implications" that can arise as a result.
He explained that the implementation of the card could see persons being stopped on the street at any time and asked by authorities to show proof of legal residency.
When asked last night to comment on  Mr Fiaux's situation and whether the incident could negatively affect foreign investor perception of doing business in the Bahamas, Mr Mitchell said immigration enforcement is difficult.
"I will not comment on that report. All officers are instructed to respect the rights of all people. If there are specific complaints there is a mechanism for dealing with the complaints. The issue of a national identity card is before the government for consideration.
"I do not have any fears of any such perception but all public officials are forever cognizant of the image of the Bahamas and the need to protect that image.  The policy is to respectful, but to enforce the law."
Officials at the Department of Immigration are asking that members of the public bear with them as they attempt to control the country's illegal immigration problem. They say more road blocks are expected.