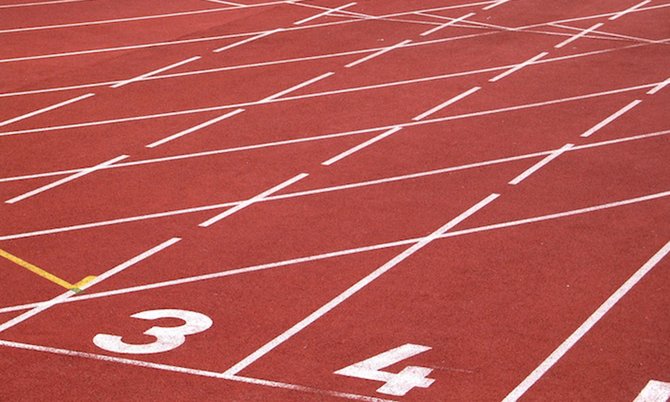 By BRENT STUBBS
Senior Sports Reporter
bstubbs@tribunemedia.net
AFTER a month-long delay, the Bahamas Association of Athletic Associations' much anticipated Year-Ending Awards presentation will be held at Government House on Sunday.
The academy style event, held under the patronage of Beverly Wallace-Whitfield, is scheduled to begin at 3pm.
While BAAA president Mike Sands apologised for the delay in putting on the event, which was delayed from December, he said they may not have all of the recipients present because of their commitments in the United States.
But he pointed out that it's important for the BAAA to continue to demonstrate their appreciation to all of their athletes for their outstanding performances last year. All athletes who would have made a BAAA national team, will be honoured.
Additionally, the BAAA will be selecting the overall Athlete of the Year, who will be presented with the Charlie Major Award. The most outstanding male and female senior, junior and youth athlete of the year will also be selected, along with the Family Island and collegiate track and field male and female athletes.
The list of nominees has been compiled by a team that was headed by statistician Rolle. The selection, however, will be done by a panel from the local media.
"We don't know who will be getting the awards," Sands said. "It's entirely up to the media to select the winners."
Wallace-Whitfield, who was selected as this year's patron, said she is pleased to be recognised and honoured by the BAAA, whom she only started to follow after her grandson began competing.
"I've been a fan of track and field ever since," said Wallace-Whitfield, who has travelled to a number of Carifta Games and has even been selected as a delegate to a few teams. "I am very pleased that they decided to honour me in this fashion."
Among the nominees in the various categories are:
Angela Rolle U-15 Youth Female - Doniesha Anderson, Blayre Catalyn and Kristia Collie
Under-15 Youth Male - Kairon Bain, Kaze Poitier, Branson Rolle and Jonathan Smith
Sir Durward Knowles Family Island Athlete - Andre Colebrooke and James Williams
Anita Doherty Junior Female Track Athlete - Devynne Charlton, Carmiesha Cox and Shaunae Miller
Ronald Cartwright Junior Female Field Athlete - Andira Ferguson, Miguel Roach and Brashae Wood
Dianna Lynn Thompdon Junior Female Athlete - Devynne Charlton, Carmiesha Cox, Shaunae Miller, Miguel Roach and Brashae Wood
Basil Neymour Junior Male Track Athlete - Andre Colebrooke, Stephen Newbold and Teray Smith
Keith Parker Junior Male Athlete - Desmond Major, Ken Mullings and LaQuan Nairn
Errol Bodie Junior Male Athlete - Andre Colebrooke, Desmond Major, Ken Mullings, LaQuan Nairn, Stephen Newbold and Teray Smith
Collegiate Female Track Athlete - Tynia Gaither, Ivanique Kemp and Shanuae Miller
Collegiate Female Field Athlete - Kenya Culmer, Tamara Myers and V'Alonee Robinson
Collegiate Male Track Athlete - Andre Colebrooke, Jeffery Gibson, Shavez Hart and Stephen Newbold
Collegiate Male Field Athlete - Raymond Higgs, Douglas Palacious and Cameron Parker
Frank Rahming Senior Female Athlete - Sheniqua Ferguson, Anthonique Strachan and Bianca Stuart
Thomas A Robinson Senior Male Athlete - Chris Brown, Jeffery Gibson, Ryan Ingraham, Ramon Miller and Donald Thomas
Charlie Major Athlete of the Year - Sheniqua Ferguson, Anthonique Strachan, Bianca Stuart, Chris Brown, Jeffery Gibson, Ryan Ingraham, Ramon Miller and Donald Thomas