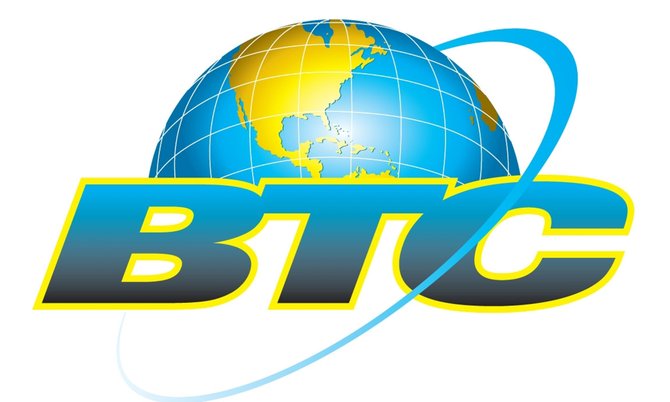 By NEIL HARTNELL
Tribune Business Editor
nhartnell@tribunemedia.net
The Bahamas Telecommunications Company's (BTC) controlling shareholder will enable Perry Christie to claim he has regained majority ownership for the Bahamian people by handing 2 per cent of its equity stake to a foundation, in a deal where "everyone saves face".
This is the main feature of the agreement that has been worked out by London-based Cable & Wireless Communications (CWC) and the Christie administration's negotiating team, with nothing changing at BTC in terms of its daily operations.
The key terms, as revealed by well-placed sources to Tribune Business yesterday, are:
CWC will retain Board and management control at BTC.
An entity, called The BTC Foundation, will be created to own the 2 per cent equity stake that CWC is relinquishing in the privatised carrier.
This will leave both CWC and the Government with matching 49 per cent equity stakes in BTC.
Perhaps most importantly, there is no indication that the agreement with CWC involves an extension to BTC's three-year post-privatisation cellular monopoly, which is due to expire on April 6, 2014.
There had been fears CWC would seek an extension to this in return for relinquishing majority control, something that would have denied Bahamian consumers the benefits of reduced prices, improved services and greater choice stemming from competition.
These details were effectively confirmed by panicky phone calls to Tribune Business from BTC and government-related sources, who - informed of this newspaper's likely article - asked whether it had a copy of the Memorandum of Understanding (MoU) agreed between CWC and the Government. Offers were also made to this newspaper to 'drop the story', in return for 'exclusive interviews' with unnamed persons.
Tribune Business understands that top CWC executives, including chief executive Phil Bentley, are due to fly-in to Nassau tomorrow for a formal agreement signing at a 5pm press conference with Mr Christie and his government.
Yesterday's Cabinet meeting was intended to 'rubber stamp' the agreement with CWC, with Tribune Business understanding that The BTC Foundation, a trust-type structure, will make donations to a variety of Bahamian social and community projects.
And it will also, according to highly-placed government sources, donate monies to the Bahamian telecommunications and technology industries.
It is unclear where The BTC Foundation's income will come from, but Tribune Business understands that it may receive some of the dividend income due to its 2 per cent stake from the carrier's profits. Based on BTC's recent performance, this would likely amount to a six-figure sum annually.
This, though, would conflict with suggestions that the Government was set to receive the extra 2 per cent dividend income, giving it 51 per cent of all capital returned by BTC to its shareholders.
It is unknown whether the Foundation would gain a BTC Board seat in return for its shareholding, but it is likely to be run by government-appointed, independent Bahamian trustees.
This will allow the Prime Minister to assert that he has fulfilled a 2012 election campaign promise to return majority control of BTC to the Bahamian people, adding the Foundation's stake to the Government's existing 49 per cent.
Yet the agreement, as detailed to Tribune Business, will allow all sides to argue that they got they wanted.
CWC, for its part, has likely achieved its two key objectives in the negotiations - retaining Board and management control, and ensuring it can still consolidate BTC's accounts and record its financial results as part of the wider group's.
And while the Government and its supporters will likely argue that the Prime Minister and his negotiating team have succeeded against all odds, and forced a global telecommunications giant to back down, the Opposition FNM and other Bahamians will likely have a much different view.
They are likely to argue that the Prime Minister, and his government, have concocted a 'smoke and mirrors' deal that has not really returned majority ownership to the Government.
And, with CWC still in charge, they will likely question what has been achieved, arguing it has been a huge waste of time, money and effort, and a major 20-month distraction, at a time when the Government should have been focusing on issues such as crime, fiscal reform, the economy and energy reform.
"It's certainly face saving for the Government," one source said of the agreement. "Prima facie, everyone saves face," another added.
Another well-placed source suggested that CWC had to agree to a compromise, as the Government - having so publicly committed itself to regaining majority control - could not have come away empty-handed without embarrassing Mr Christie.
"When Government engages itself so clearly, they had to find a face-saving mechanism," the source said. "They couldn't have come away with nothing. That would have been completely untenable for the Prime Minister and his party."
It is unclear whether the Government has made any payment to CWC in return for it relinquishing the 2 per cent stake.
However, the deal it signed with the then-Ingraham administration in 2011 requires the Government to pay a $40 million penalty if it arbitrarily changes any terms of the agreement in the third year post-privatisation - a time period we are now in.
And, with the 2 per cent likely to incur a premium, as it represents the controlling interest, the Government would likely have had to pay between $50-$60 million to CWC.
The cash-strapped Treasury would have been unable to afford this, and as no provision was made for such a payment in the 2013-2014 Budget, it could have pushed the fiscal deficit back over $500 million.
Tribune Business sources, though, suggested that the Government had initially looked once again to the National Insurance Board (NIB) as a 'cash cow' to finance its BTC dream, but this route was subsequently rejected.
Other plans talked of 'non-voting rights' for the BTC shares represented by the 2 per cent stake, and the Government also ultimately selling the stake and giving the proceeds to CWC.
"It is absolutely ludicrous," one source said of the BTC negotiations. "We'll see how it's spun, how they convince the public it makes sense. I just think it's a huge, huge waste of time and effort, and goodwill."
Still, the source express relief that the Bahamian cellular market liberalisation timetable appeared not to have been impacted, as there had been suggestions CWC wanted a two-year extension.
And they added that the foundation proposal, and CWC's continuing ability to consolidate BTC's results in its accounts, were likely to have been signed off by London-based auditors.
CWC last night said in a statement: "Cable & Wireless Communications notes today's press speculation in the Bahamas, and confirms it has come to an agreement with the Government of the Bahamas, the details of which will be disclosed at a press conference at 5pm Bahamian time tomorrow, to be attended by the Prime Minister and the chief executive of Cable & Wireless Communications."