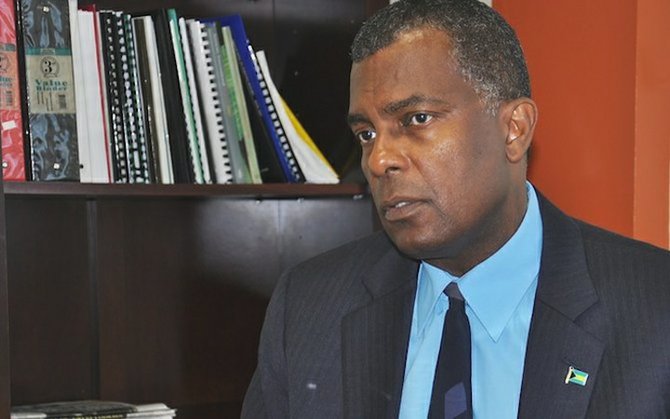 A MONUMENT is set be created in honour of the victims of last month's Freedom Park shootings, Fox Hill MP Fred Mitchell announced.
Speaking at the funeral of one of the victims, Mr Mitchell said the design phase for the memorial will be launched in a matter of weeks, and the community's input is being sought.
He said: "Once again it is my sad privilege and honour to address a funeral service. The funeral of Eric Morrison is the last of the four funerals that came out of the sad, senseless and tragic shooting of four people on December 27 2013 on the Freedom Park here in Fox Hill.
"We are all saddened by the events. I am happy however that the funerals have come to an end without incident and that we have all been able to bury our loved ones in peace. The death of these four people Shanique Sands, Eric Morrison, Claudzino Davis and Shaquille Demeritte is tragic. This has marked the community with an indelible sadness. The question is how to cope with grief.
"When you contrast the happiness and expectations of that night against the tragedy which occurred, you have to ask yourself the question why," Mr Mitchell said.
A crowd of Fox Hillians had gathered that night in Freedom Park, the traditional community's hub, to learn how their beloved Original Congoes had ranked in the Boxing Day Junkanoo Parade the night before.
Someone opened fire on the crowd, hitting 11, four of them fatally. Two men have been arraigned in connection with the incident.
The case is set to resume in March.