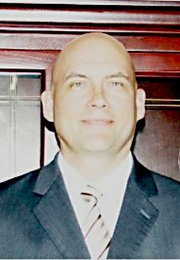 By AVA TURNQUEST
Tribune Staff Reporter
aturnquest@tribunemedia.net
US EMBASSY Acting Deputy Chief of Mission John Armstrong said yesterday the embassy did not want to "kill the golden goose of tourism" with the release of a new travel advisory warning Americans to be on alert for crime.
However, Mr Armstrong said that officials could not ignore several incidents this month where Americans have been victims of crime, or were at risk.
The US Embassy sent out a travel advisory on Tuesday to Americans living in and travelling to New Providence and Grand Bahama warning citizens to be on "heightened alert to avoid being a victim of crime".
It outlined the 'brutal" murder of an American man living in Grand Bahama; the armed robbery of a US citizen at a beach in New Providence and armed robberies at two popular shopping centres. 
The advisory said: "On the night of January 24, several assailants entered the home of a resident US citizen living in Freeport, Grand Bahama and brutally murdered him."
Mr Armstrong yesterday revealed that the man may have been tortured.
The advisory continued: "Armed robbery and violent crime remain major threats facing US citizens in The Bahamas, including in areas frequented by tourists on New Providence and Grand Bahamas Islands.  In the past eight months, a number of US citizens have fallen victim to armed robbery and two have been murdered.  The Royal Bahamas Police Force issued a message last year citing concerns about the increased number of armed robberies in Nassau."
It added: "In light of this situation, US citizens residing in or travelling to The Bahamas should review their personal security plans.  Remain aware of your surroundings, including local events and monitor local news stations for updates." 
Responding to questions about the advisory on a local talk show, Mr Armstrong said: "I'm going to lift the curtain a little bit and let you and the listeners and viewers out there know how the sausage is made. There was a lot of discussion about this, because crime is a concern. 
"Unfortunately this month there have been several incidents in areas either involving Americans, or where Americans were the victims."
Mr Armstrong said: "We had a long discussion about this in the embassy and to do our duty to American citizens, which is the duty of any country to look after the welfare of their citizens, we would be derelict of that duty if in light of these events we did not say something."
He added: "We don't want to kill the golden goose of tourism, far from it. The Bahamas is a beautiful country I am honoured that so many Americans come here, you've got over 10 times the size of the Bahamian population in Americans coming here every year."