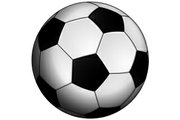 By CAMERON HEPPLE
THE quarter-finals have shown how more tactically organised teams are and doing what needs to be done to get a goal and then sitting back. Fatigue is also starting to set in. Managers now have a clear idea of how each team's style of play is and developing strategies to exploit their weaknesses.
As the competition goes on more players are becoming reserved, as no one wants to take risks and make a mistake which could end their interest in the competition. The semi-finals are classic South America v European heavyweight battles: Brazil v Germany tomorrow and Argentina v Netherlands on Wednesday.
Costa Rica v Netherlands
The most entertaining quarter-final. I tip my hat to Costa Rica: for a CONCACAF team to make it this far and keep the mighty Dutch at bay is definitely something to be proud of. One thing you noticed with the Costa Ricans is how disciplined and organised their backline was dealing with a constant attack by the Dutch.
They got lucky a few times as the Dutch hit the post twice from a free kick and a shot but were able to hang in for 120 minutes and had a few opportunities in the game that should have been put away.
The Dutch looked great in attack with the 3-4-3 formation; it works well with the team they have, it will be interesting to see if they keep the same formation against Argentina.
What was surprising was coach Van Gaal, in the dying seconds of the game, taking off Cillesen, the goalkeeper, and putting Krul in for the penalties. At first I thought what a stupid substitution bringing on a 'keeper who has been sitting on the bench the entire game and who has horrible stats with only two saves from 20 penalties prior to the World Cup.
Maybe Krul did well in training when they practiced penalties and the manager felt more comfortable having him in rather than Cillesen. Watching Krul make two saves from five was mind-blowing - I thought he would not be able to make one after not being involved. You have to feel for Cillesen though. He did play well in the match but was drowned by the success of Krul in the penalty shoot out.
Belgium v Argentina
Belgium has to be the most disappointing team in the last eight; with such a young, talented squad you expected them to be ready to face a big country like Argentina and rise to the occasion. Instead it seemed a few key players like Hazard, Origi and Fellani looked terrified to be playing against Messi.
Higuain made a great showing for the Argentines; he should have scored a second goal with a great run but instead of being composed and slotting the ball in he blasted it onto the crossbar. Messi impressed with a few fantastic runs and displays of quality ball control, he seems to finally be getting into the rhythm of the World Cup and living up to his name.
Argentina will have a tough battle against a strong Netherlands side but if they can organise their defence like they did against the Belgians and attack with the same ferocity they will not have a problem.
Brazil v Colombia
Brazil were just too much for the Colombians. If Brazil continue their form of the first half I can see them winning the World Cup, but they have to stay consistent for 90 minutes and not sit back after scoring. Brazil pressured the Colombians, not allowing them to get any possession and clearly Fernandinho's job was to make sure that James Rodrguez did not get into his game. That he clearly succeeded at.
The Brazilians stuck with their normal line up having Fred up top to hold the ball up allowing Hulk and Neymar to play off him in attack. They kept great possession and fed off of the mass of Brazilian supporters in the stands. It was frustrating as I did feel the referee held back on giving a few blatant yellow cards to players that already had one and would miss the next match if they received another.
We did witness an absolutely stunning free kick by David Luiz, where the technique of hitting the ball with no spin allowing the ball to knuckle can only be described as art. It will be a challenge for the Brazilians now against the Germans without their saving grace, Thiago Silva who has been so influential in their backline.
Silva will have to miss the semi-final after receiving two yellow cards in consecutive matches. On top of that their top goalscorer, Neymar, is out after a horrendous tackle which resulted in him suffering a broken vertebrae in his back.
Germany v France
France looked good in the opening stages with a few chances that should have been put away; had they been it would have been a totally different game. Germany was dominating the midfield, using their possession to get into France's half and keeping it until there was an opportunity to break the defensive line with a through ball or quick wall passes to get around the centre backs.
What was interesting about Germany was how much possession they kept in the middle of the park: it started out wide but always ended up in the middle and the French midfield gave them so much respect and allowed them to play. France had to resort to counter attacking football because of the Germans' high pressing line; not really the French game and I expected them to be better at handling the Germans.
Unfortunately we have not seen history made yet with Klose's 16th goal to beat Ronaldo's finals record but luckily Germany made it through to the semis. I think the world wants him to achieve this amazing feat.
Cameron Hepple is a Bahamian international, ex-professional footballer now forging a career in coaching. He is providing insight on the World Cup for The Tribune.