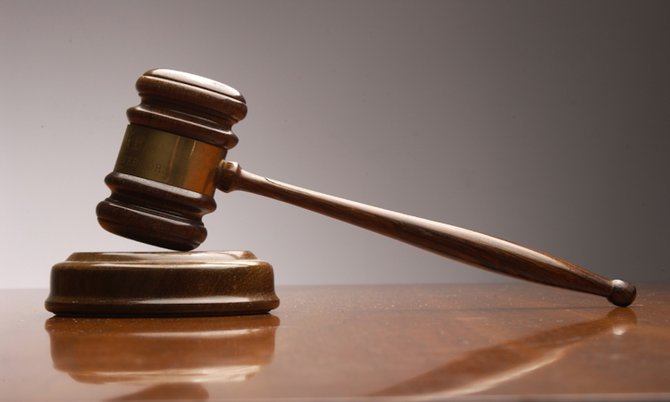 By LAMECH JOHNSON
Tribune Staff Reporter
ljohnson@tribunemedia.net
A MAN found guilty of the manslaughter of his 66-year-old Long Island lover had his conviction and sentence squashed by the Court of Appeal yesterday.
Adrian Robinson, 47, of Long Island, represented himself as he challenged the conviction and 21-year sentence he received on the basis that medical evidence of the pathologist concerning cause of death did not
support the conviction for the July 12, 2010, death of taxi driver Veronica Knowles.
Robinson said that the pathologist concluded that the cause of death was unknown, but noted that there were some scrapes and bruises on her face.
The appellant told the court that these injuries had occurred from her falling after they had finished making love in the van and she stepped out to relieve herself.
He added that his only crime, which he said he admitted to police and in court, was negligence. He acknowledged that he neglected to take the unresponsive deceased to a physician.
When asked by the judges if there was evidence of intent to kill for the case to be left to the jury to decide on a verdict, Prosecutor Neil Braithwaite said there was. He explained that while there were no eye-witnesses in the matter, there was an admission from Robinson to police that he choked Ms Knowles.
The prosecutor also noted the pathologist's evidence that it was possible to be choked without a mark being present.
After more than an hour of submissions, the judges came to the conclusion that they would allow Robinson's appeal and squash both the conviction and his sentence.
They added that their reasons will be provided in writing at a later date.
Robinson stood trial last February, initially facing three charges – murder, armed robbery and stealing.
The jury returned a unanimous not guilty verdict with respect to those, but found him guilty of the lesser charge of manslaughter. During the trial, Robinson denied the confession statement that the Crown produced, but did admit that he choked Ms Knowles.
He said Ms Knowles, with whom he had sexual relations and for whom he worked, died suddenly when they were together at The Crossing.
He said he put her body about 11 feet off the road in bushes before driving her taxi back to her home. He denied taking money from a compartment in the vehicle. His sentencing was deferred to March 4, 2013.
Justice Bernard Turner sentenced Robinson to 21 years at Her Majesty's Prisons, although he faced up to 35 years in prison on the charge.
Robinson had asked the judge for leniency in sentencing him, stating that although he was charged with murder, the jury had convicted him of manslaughter only because he had not taken Ms Knowles to a physician.
However, Justice Turner said his actions – leaving Ms Knowles exposed on a dirt road, taking her car away and not notifying anyone of her whereabouts – could not be ignored.