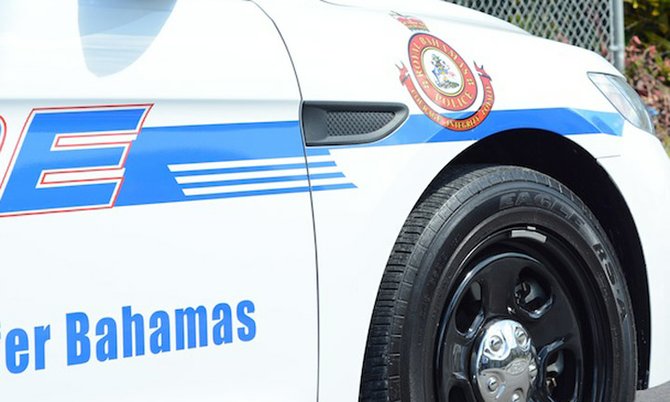 By RASHAD ROLLE
Tribune Staff Reporter
rrolle@tribunemedia.net
THREE people were killed during a bloody weekend of violence in New Providence in separate incidents while several others were stabbed or shot.
The outbreak of violent crime, which followed a relative lull around the island in recent weeks, is being investigated by police, who could not yet speak to possible motives or say whether any of the killings were related. The deaths mark the fourth homicide since Thursday and take the national total for 2014 near 70.
Clifford Cartwright Jr, of Refuge Court, South Beach, was one of the victims, the 25-year-old's death sending shockwaves among many who knew him and causing his mother, Susan Cartwright, to lament why her only child suffered a horrific, unexpected fate.
"I couldn't get a better child than him," she said yesterday. "He was 25 but I still called him my baby." She added that she also called him "Bambi" after the 1942 animated film because it was the first word he ever spoke. "He was all I had," she said.
Mr Cartwright had been an employee of Atlantis in the water-sports area since the age of 17 after he graduated from CC Sweeting High School.
He was one of two men shot shortly after 2am on Saturday on Nassau Street. The other man, described by family as his friend, is detained in hospital in serious condition.
Mrs Cartwright told The Tribune her son watched one of his aunts get married on Friday, came home and played his Playstation and slept for a few hours before going out around 9pm. She said she was woken around 3am by one of his friends with the news of his death.  
"I went to the scene where he got shot," she said. "I saw bullets in the road. I need some answers. I went to the hospital too. I spoke to the doctors. I saw him but he had already passed on. He was the kind of child, when he come home he'd say 'love how you doing?' 'Hi honey how are you, how was your day?'
"I said to him (in the hospital) that I gave you everything but I couldn't give you life. God gave me you for 25 years. I put my mouth to him and said 'If I could give you life I would'."
Mrs Cartwright referred to herself as the second secretary in her neighbourhood's crime watch organisation. "I often go to the scene of murders and say 'Lord what's next,' not knowing I would have to go to another community to see what's happened to my child," she said. "I won't question God. I may be like Job. I will have victory in the end."
She said she knew her son well enough to know his death resulted from him being in the wrong place at the wrong time rather than him being the target of someone's anger.
"He was with another guy he knew when he got shot," she said. "The bullet wasn't for him. He was just catching a ride back to pick up his car but he was with a close friend who was a troubled guy."
Mr Cartwright's parents are together. His father, according to Mrs Cartwright, is in shock. His cousin, Darnell Gomez, described him as "loving, fun, full of laughter and close to his family."
"He was never arrested," she said as Mrs Cartwright added that she worked hard to take him out of the ghetto and bring him up the right way.
Ms Gomez said: "Crime is everyone's problem. You hear stories about people getting shot and you get sad, but when it hits home that's a different feeling altogether. Murder has hit almost every Bahamian household at this time. We need to do better Bahamas."
Superintendent Stephen Dean told The Tribune that "one or two" of the weekend's murder victims were known to police.
One of them, Jermaine Russell, 35, of Pinewood Gardens, was reportedly shot five times by a man armed with a handgun around 3am yesterday while walking to his vehicle from a nightclub on Apple and Peach Streets. He was pronounced dead shortly after 8am.
Russell had been charged in 2012 with involvement in a conspiracy to kill Stephen Sherman, who was shot dead outside his Yamacraw Shores home on February 17, 2012. The charge against him was eventually dropped.
The third weekend murder victim, who has not been named was asleep alongside a woman shortly after 5.30am on Saturday at his Meadows Street home when two men armed with handguns forced their way in and shot him fatally in the head before fleeing on foot.
Police sources said he was wearing an ankle bracelet at the time and was out on bail on housebreaking charges.