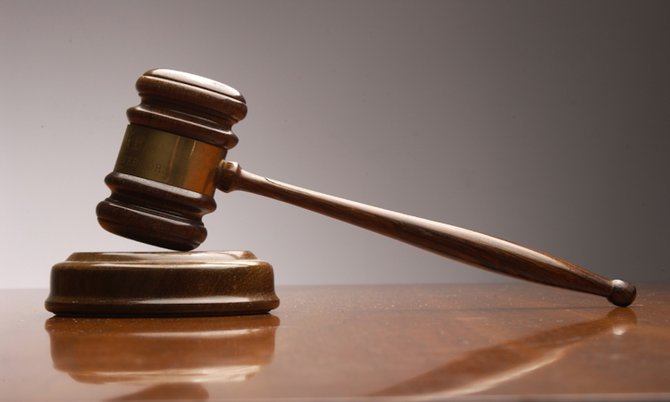 By LAMECH JOHNSON
Tribune Staff Reporter
ljohnson@tribunemedia.net
YESTERDAY's expected sentencing of Excel Josey and Maurice Armbrister, who were convicted of the attempted armed robbery and attempted murder of Police Superintendent Clayton Fernander, did not take place because of a letter from prison authorities to a judge describing the prison conditions the two men had to endure while on remand.
Jiaram Mangra and Wayne Munroe, lawyers for the respective convicts, said they wished to give submissions in light of information brought to their attention.
Neil Braithwaite, prosecutor and representative from the Attorney General's office, was of the view that it was a post-sentencing matter to be looked into by authorities with responsibility for such affairs.
Justice Carolita Bethell said she would stand down sentencing to tomorrow because of the letter from the head of Her Majesty's Prison that confirmed information contained in a report by a probation officer concerning the conditions at the facility.
The delay, she said, would give Crown and defence counsel an opportunity to research if there were case authorities available that dealt with the consideration of prison conditions while dealing with sentencing for serious offences.
Supt Fernander was asked how he felt about the delay in the proceedings. He said he would speak on the matter once it was completed in the Supreme Court.
Mr Munroe spoke to The Tribune about the delay and the contents of the letter and said: "Either it's something she can take into account in sentencing and therefore impose a lower sentence or it's something you could only raise after the fact in a constitutional motion."
"The letter, it says that Maurice Armbrister is in a cell with three persons and there are no cots in the cell because of the shortages. Rather than put one or two in there and have fellows contesting who gets to sleep on the cots and who sleeps on the ground, they put none in there. In a cell that's 6' by 9', I don't see how you can put three cots in that space," he added.
"Three people are already in a cell because they're short of space. They're short of space because a whole heap of people are up there and the real question is, do they have to be up there? Do they have to be up there for the length of time they are? And bear in mind that a lot of people up there are only on remand and not serving a sentence," Mr Munroe concluded.
Supt Fernander was shot multiple times in the arm and upper body when two masked, armed men confronted him shortly after he pulled up at his home in the St Vincent Road area on April 10, 2013.
Last month, in the initial sentencing hearing, Supt Fernander urged the court to sentence the two men to life in prison. However, the lawyers for Josey and Armbrister asked the court to exercise mercy.