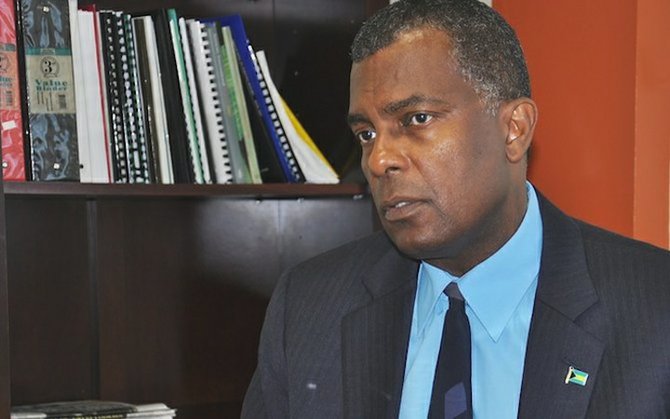 By KYLE WALKINE
Tribune Staff Reporter
kwalkine@tribunemedia.net
FOREIGN Affairs Minister Fred Mitchell announced on Wednesday that the government spent over $1 million last year in repatriation costs for illegal immigrants.
So far for this year, the government has spent $463,063 to send illegal immigrants home, nearly half of last year's total cost of $1,191,250. 
However, according to Mr Mitchell, the funds earmarked for the repatriation of illegal migrants for the 2014/2015 budget has been cut by $500,000. 
"I'm advised, however, that considerable savings will be effected in the repatriation exercises by the fact that Bahamasair will no longer charge the commercial rate to the Bahamas government for repatriation, but instead will only charge the costs of the crew and the fuel charges to the government," the minister said during his contribution to the annual budget debate. 
According to Mr Mitchell, Operation Clean Up Bahamas, which focused on road blocks in eastern and western New Providence, saw the arrest of 2,381 migrants between November 5, 2013 and May 31 of this year. 
That figure is comprised of 1,846 Haitians among 536 others. 
In 2013, there were 3,868 illegal migrants repatriated: 157 Cubans, 49 Dominicans, 300 Jamaicans, 3,033 Haitians and 329 of other nationalities. 
Mr Mitchell also noted that 1,899 Haitians came to the Bahamas by boat. 
He added that the Carmichael Road Detention Centre is still in need of some major repairs and upgrades.