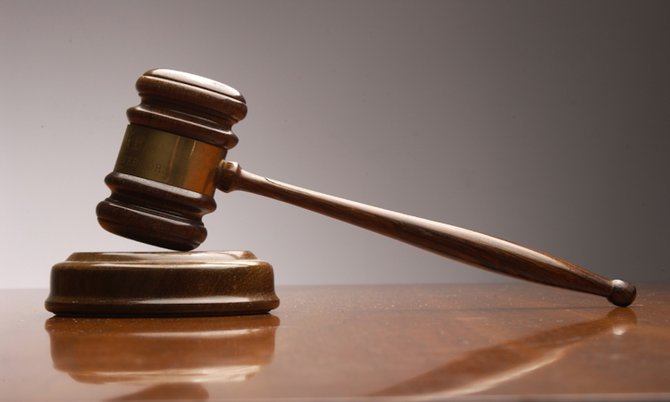 By DENISE MAYCOCK
Tribune Freeport Reporter
dmaycock@tribunemedia.net
THREE of the four young men charged with assaulting a police officer appeared in the Freeport Magistrate's Court yesterday.

Antonio Outten, 21, Frederick Lightbourn, 20, and Brandon Patton, 18, appeared before Magistrate Charlton Smith in Court Two. Shane Boothe, 20, did not show up and a bench warrant was issued for his arrest.
The men are charged with assaulting a police officer with a dangerous instrument. On March 13 at Freeport, they are accused of unlawfully assaulting police officer 2864 Duncombe with a vehicle.
The matter has been adjourned several times. The last adjournment was in May when lawyer Simeon Brown, who represents Patton, was unable to appear due to illness. The matter was adjourned to yesterday.
Mr Brown was also absent yesterday. When Magistrate Smith asked Patton where his attorney was, he said that did not know. The magistrate asked Patton if he had made contact with Mr Brown in the morning before coming to court.
"No," he replied. "Don't you think it would be reasonable to call to him to see what's going on?" Mr Smith asked.
He then gave Patton time to contact his attorney. After 20 minutes, he returned and told Magistrate Smith that relatives could not reach Mr Brown.
Magistrate Smith asked the young men if they were employed. Outten said he was employed at Reef Tours, a local dive tour company, as a crew mate and a lifeguard. Lightbourn said he was employed as an auto-mechanic helper to his father who operated Freddie's Auto from their residence on Pioneer's Way
Patton said he was unemployed, but has carpentry skills. He told Magistrate Smith that he has been unable to find employment since graduating from high school last year.
Sergeant Barr, police prosecutor, wanted to know whether Magistrate Smith had determined whether the accused had a case to answer. He said that they did and adjourned the matter to July 22.
During the proceedings, Outten expressed concerns about the return of his personal property. He claims that since his release from Central Police Station, his car keys and jewellery have not been returned to him.
He said he went to Central Police Station a couple of times to enquire about it, has written a letter and spoken to Assistant Commissioner of Police Emrick Seymour, but nothing has happened.
Outten said although the police had returned his vehicle, he has not been able to drive it.
"I have not driven my vehicle for 143 days. I have been walking and catching the bus," he explained in frustration.
Magistrate Smith asked if police had impounded the vehicle. Outten said they had the car dropped off at his residence, but he has not driven it since.
"The police should not deprive you of your property unless they are relying on it for evidence," Magistrate Smith explained. "I see that none of the items you mentioned are listed as evidence in this matter, and so it is their obligation to return it to you," he said.
He asked Sgt Barr to look into the matter. But he also advised Outten to forward a copy of the letter he had written to ACP Seymour to the Commissioner of Police. Magistrate Smith said that if he does not get a response, the only thing left would be to take legal action.