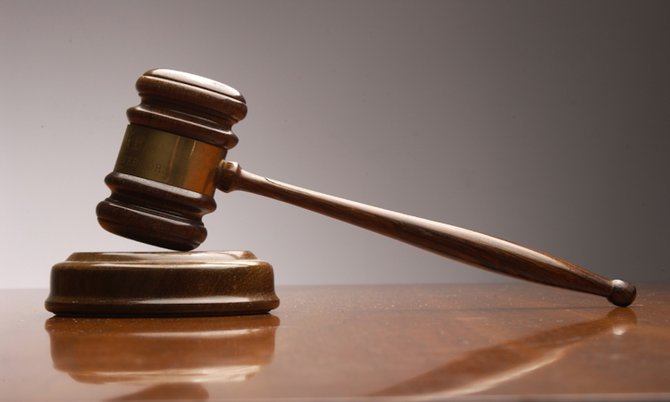 By LAMECH JOHNSON
Tribune Staff Reporter
ljohnson@tribunemedia.net
A MAN has been sentenced to seven years in jail for aiding the rape of a woman who was assaulted on a boat docked at Potters Cay.
Theo Delancey appeared before Justice Indra Charles yesterday to learn his fate after a jury found him guilty in March of restraining a woman's arms while a Haitian man, who has not been charged, raped her on the night of December 4, 2010.
In sentencing Delancey, the judge noted that rape is recognised as "one of the most heinous and serious crimes" and that while "rape is rape, abetment to rape is just as serious as rape itself."
"The facts were that he and another held the hands of the complainant while the man raped her," the court heard. "That person fled while this defendant and the other co-defendant, are aware of who the culprit is and did not assist the police. This one (Delancey), absconded during the court of the trial."
According to the trial evidence, the complainant, who had been drinking, but was not drunk, had asked for assistance back to her boat but had been held down and raped.
Christina Swain, a senior probation officer at the Department of Rehabilitative Services, presented a probation report to the court yesterday where she mentioned attempts to have an interview with the complainant to get an impact statement.
She noted that she was not able to interview the complainant face-to-face and was only able to contact a person by telephone who confirmed that she was the complainant.
The person with whom she had a conversation declined in anger to have an interview in person because of fear for her life and distrust of the police, whom she said let the culprit go.
The purported complainant, Ms Swain added, went on to say that she fled Nassau because she was being followed by a black car and she was in fear for her life with the actual rapist still at large.
Prosecutor Kendra Kelly, who appeared on behalf of Abigail Farrington who had prosecuted the case, submitted to the court that the only mitigating factor for Delancey was his age, 27.
In noting that the convict had not pleaded guilty at the earliest opportunity and had shown no remorse for his actions, she noted that the offence, abetment to rape, was just as serious as rape itself.
Dorsey McPhee, Delancey's lawyer, submitted to the court that even though his client absconded during trial which he believe led to the jury accepting a purported confession video and finding his client guilty, justice would not be served if his client received a sentence of more than five years.
And while he presented no case to support his position, he noted that the court had discretion and asked the court to exercise leniency in view of the fact that his client was suffering from a reported terminal illness.
Justice Charles, in sentencing the convict to seven years imprisonment, considered Delancey's age and his illness, but noted that the latter, in her view, would be properly taken care of by the physicians at Her Majesty's Prisons.
Vincent Brown, who also stood trial in March on a charge of abetment to rape, is facing retrial.