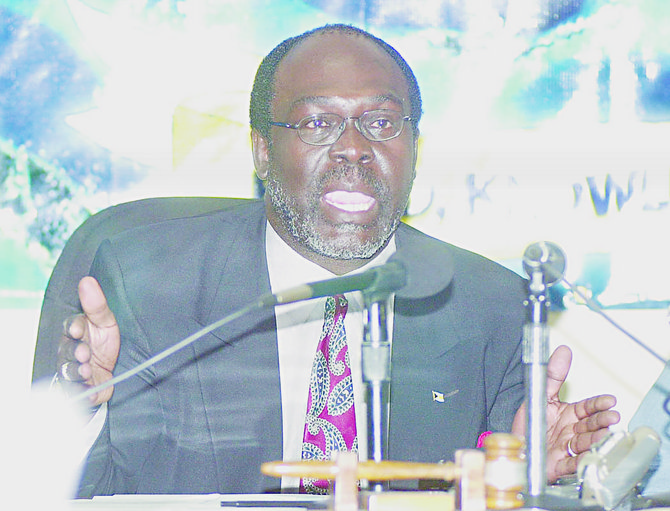 By NATARIO MCKENZIE
Tribune Business Reporter
nmckenzie@tribunemedia.net
The Trade Union Congress's (TUC) president yesterday backed a 100-133 per cent increase in the Bahamas' minimum wage, describing this as "reasonable".
Obie Ferguson told Tribune Business:  "The TUC is of the position that there ought to be an adjustment to the minimum wage.  I like to refer to it as the living wage.
"I believe that $300-$350 a week is reasonable. You really can't expect a family of two, or possibly four, to live off $150 a week.  We are prepared to take a stand to support the workers and ensure that they are in a  better position.  We believe that  $300-$350 a week will do that."
Labour Minister Shane Gibson recently said the Government will consider proposals for an increase in the country's minimum wage. The minimum wage for the public sector is currently $210 per week, and $150 per week or $4 per hour for private sector employees.
The proposed minimum wage increase has sparked mixed reaction in the private sector. Rupert Roberts, Super Value's owner, said he would be in favour of raising the weekly rate by 33 per cent to $200, and would adjust salaries at the lower end of the supermarket chain's pay scale accordingly.
Others, such as Phil Lightbourne at Phil's Food Services, have also backed a minimum wage increase.
However, Robert Myers, the Bahamas Chamber of Commerce and Employers Confederation's (BCCEC) chairman, expressed concern that such a rise would spark pressure for similar salary increases throughout the economy - especially in union-dominated sectors.
Mr Ferguson said that top on` the TUC's agenda was were calls for changes to the Employment Act that would make employees, and their severance pay/benefits, priority or secured creditors of Bahamas-based companies that went into liquidation.
'That is on the TUC's legislative agenda. That is a very important issue that we want to see addressed.  It is important for workers in this country," he added.