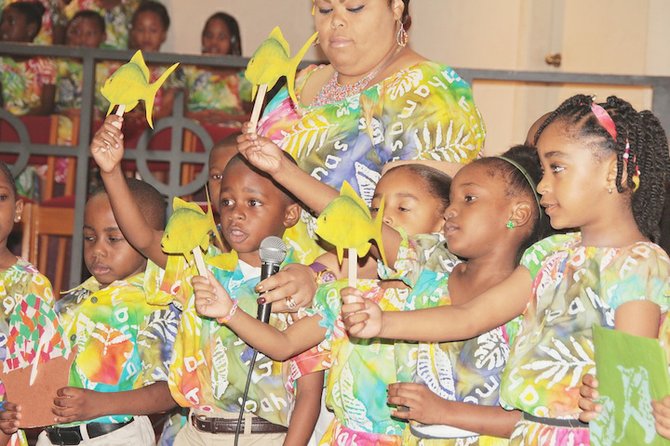 TOURISM Minister Obie Wilchcombe celebrated National Pride Day with the Primary School Division of Temple Christian Academy on Friday.
Held at the church on Collins Avenue, many aspects of Bahamian culture were celebrated, from the unique dialect, dance and music all steeped in African culture.
Minister Wilchcombe urged the youngsters to be proud of who they were as Bahamians, using the words of the National Anthem as his theme.
The National Anthem teaches Bahamians to be one people, said Mr Wilchcombe as he urged the students to always move forward, to be a proud people as they lifted their heads to the rising sun.
He reminded them that their earthly journey eventually leads to God. He ended his exhortation with the popular national refrain, "March on Bahamaland".