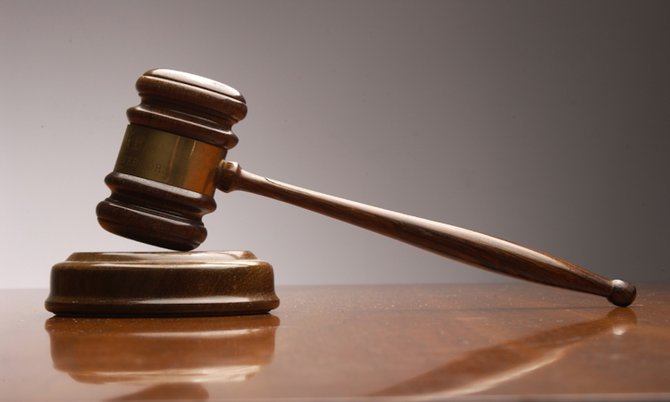 By LAMECH JOHNSON
Tribune Staff Reporter
ljohnson@tribunemedia.net
ONE of two women alleging to be victims of human trafficking testified in the Supreme Court yesterday that a woman named "Sasha" approached her with the opportunity to come to the Bahamas for work.
The first complainant, whose identity and origins are being withheld for her protection, told a nine-member jury that she was approached by the woman in her home country who asked if she would accept an offer to come to The Bahamas for work.
The complainant said that when she accepted the offer, Sasha paid for her to fly to Nassau.
However, instead of staying in Nassau as she was told, she and the other woman, who had travelled with them, were taken to Freeport, Grand Bahama, by Sasha. A man, by the name of "Sam", was introduced to them.
As the complainant gave her evidence, 24-year-old Chevanese "Sasha" Hall sat in the prisoner's dock listening and quietly talking with her lawyers, Brian Dorsett and Benjamin McKinney.
She is charged with four counts of trafficking of a person, and two counts of unlawful withholding of papers, alleged to have been committed between January 10 and 28, 2013. Hall denies the charges.
Yesterday, the first complainant said that "Sam" piloted the aircraft from Nassau to the Freeport.
On getting out of the plane, they were driven around in a four-door vehicle to memorise certain locations before being taken to a convenience store to purchase toiletries.
"I was instructed to stay in the vehicle," she said.
The complainant continued her testimony that they were taken to a place on "Pleasant Street". She described the two-bedroom place as messy and said she and the other woman were given a room with a bunk-bed.
"I started to unpack while Sasha and Sam were talking. I couldn't hear what they were talking about, but Sam came in and asked for our passports," the jury was told.
"He was kind of intimidating," she added.
She and the other complainant, who argued with Sam, eventually gave the passports to Sasha who had asked for them.
The witness said the day after their arrival, they were informed by Sam that in order to pay for their stay and airfare "you're going to have to do prostitution". She was instructed to charge $150 for her services.
She added that they were told they could do nothing about it even if they tried because they would get locked up by police and immigration.
"I talked to Sasha. She said I could just do it until I pay back my fare," the jury was told.
Mr Bonaby asked the complainant what happened after this. She said photographs were taken of them in their underwear by Sam and Sasha.
"It was to show the clients," the witness said.
"How do you know that?" Senior Justice Jon Isaacs asked.
"Sasha and Sam said it was for the clients," the complainant answered. She said she had her first encounter with a "client" later that day.
She could not say where the apartment she was taken to was located, but that Sam and the "client" were speaking in Spanish, a language she could not understand.
"We had sexual intercourse. He paid me $70 and I text Sasha. She asked if I was finished. I said yes," the key witness said.
The prosecutor asked how many clients she was forced to provide services for. The complainant said "nine different clients". She said they were Romanian, Peruvian or some other nationality.
She said she was never free to go where she wanted and that she "was just trying to pay off my plane ticket so I could go home".
Her testimony continues today.