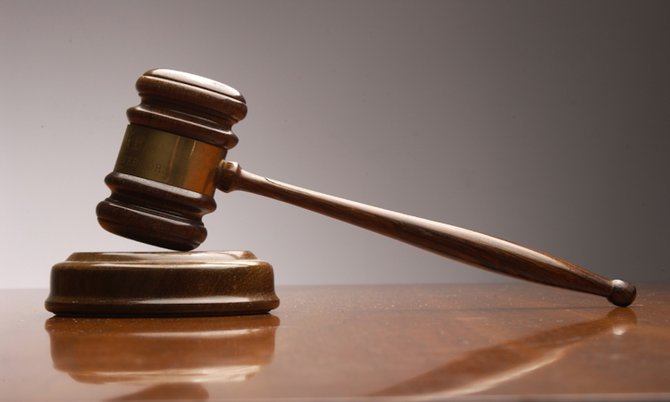 By LAMECH JOHNSON
Tribune Staff Reporter
ljohnson@tribunemedia.net
A MAN, who was paid $60 to take $18,000 worth of ductile pipes from Coral Harbour to a scrap metal yard on his truck, faced up to five years in jail for receiving the pipes that belonged to the Water and Sewerage Corporation.
However, instead of receiving a custodial sentence, 42-year-old Marvin Rolle of Bacardi Road was fined $600 or given the alternative of two months in prison after Justice Vera Watkins took into account that he had had no run-in with the law since 1993, his time on remand awaiting trial, his plea of guilt from the outset and his cooperation with police in giving information on where the pipes came from and where they went.
Rolle originally faced four charges – two counts of damage, stealing and receiving.
It was claimed that sometime between January 27 and March 7, 2011, he caused $300,000 damage to a water tank in the area of the Well Fields on Windsor Field Road.
He was further accused of having caused $32,500 worth of damage to the pumping station and having stolen and received $18,227.50 worth of ductile pipes from the fields that belonged to the Water and Sewerage Corporation (WSC).
Rolle denied the first three charges, but pleaded guilty to the fourth.
Prosecutor Kendra Kelly presented a nolle prosequi to the court yesterday indicating the Attorney General's wish to discontinue prosecution of the first three charges.
Rolle was discharged of the two counts of damage and stealing while the judge went on to formally convict him of receiving.
In a mitigation plea on behalf of his client, lawyer Ian Cargill told Justice Watkins that Rolle was a fisherman by trade and father of several children for whom he provided.
He said that although his client had three previous convictions dating back to 1987, 1991 and 1993, he had had no further brushes with the law.
The lawyer asked the court to take into consideration the nine months he had spent on remand and to consider a fine or community service rather than a custodial sentence.
"The defendant is remorseful your worship," he added.
Mr Cargill also noted that from his client's record of interviews in police custody, his client had admitted to the charge of receiving when he told them that he was paid $60 by Larry Burrows as a hacker (a person with a truck that is hired to take items from one location to the next).
In his case, Mr Cargill said, he was paid to truck the pipes from Burrows' yard in Coral Harbour to the Scrap Metal Yard on Marshall Road.
"This Mr Burrows, was he ever charged?" Justice Watkins asked.
"No mi'lady. That's why I'm interested in why he (Rolle) was charged when he cooperated with police," the lawyer said in completing his mitigation plea.
Justice Watkins, in deciding a punishment, accepted that Rolle had not committed a crime in nearly 20 years up to the time of his arrest in September 2011, had spent nine months on remand, and that there was no true indication of Rolle's involvement of dishonestly receiving the pipes.
"It's possible this matter could've been dealt with in the Magistrates Court," Justice Watkins noted.
Prosecutor Kelly informed the court that while some of the pipes were recovered, it was not nearly the $18,000 worth that had been taken.
Justice Watkins asked Rolle if he had steady employment. The 42-year-old answered that he did masonry as well.
"You're not in the hacking business anymore?" the judge asked.
"From I got released on bail, I don't bother with that anymore," Rolle said.
"That is good, sir," the judge said, adding that instead of sentencing him to prison, she would fine him $600 or two months in prison.
"Can he be given seven days to pay the fine?" Mr Cargill asked.
While the judge was initially sceptical to release him from custody, considering that he did not show up last week for trial when scheduled to because he had forgotten the date, " I believe you are genuine even though it's a wild chance and I'm reluctant to do it."
"What impresses me was that you admitted your involvement from the outset," the judge added.
Rolle has until March 18 at 4pm to make his payment.
Desiree Ferguson appeared with Ms Kelly for the Crown in yesterday's proceedings.