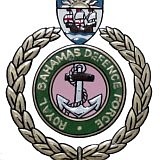 By KHRISNA VIRGIL
Tribune Staff Reporter
kvirgil@tribunemedia.net
THE Christie administration will today table a resolution to borrow $232 million to purchase nine new Royal Bahamas Defence Force vessels.
The move was announced yesterday by National Security Minister Dr Bernard Nottage.
The loan with Deutsche Bank will facilitate $149 million to build each of the ships and an additional $75 million to cover civil works for a total of $224 million. The remaining $8 million, Dr Nottage said, will accommodate any changes that may arise during the scope of the project.
It is the government's intent, Dr Nottage further revealed last evening, to increase the RBDF's staff complement over the next five years by 800 personnel. Additionally officials will move to approve marine and shoreside port infrastructural work at the Coral Harbour Base, Gun Point, Ragged Island, and Mathew Town, Inagua.
The Minister was speaking during a press conference and contract signing with Damen Shipyards Gorinchem, based in The Netherlands, at the Churchill Building. Officials, including Prime Minister Perry Christie, and his entire Cabinet attended.
Dr Nottage said: "The obligations of the Defence Force are very demanding and are becoming more challenging as the Bahamas is increasingly being threatened with illicit activities that are inclusive of trafficking in firearms and ammunition, the trafficking of drugs, human smuggling, trafficking in persons and the poaching of our marine resources.
"The increased threats require that we adopt new and improved strategies, particularly given the expansiveness and porosity of our borders.
"The government of the Bahamas is determined to protect the security and economic well-being of the people of the Bahamas.
"Of utmost importance as well, the investment will substantially improve the Force's ability to deter, interdict and apprehend poachers of our marine resources."
The contract is for the sale of four Damen Stan Patrol 4201 vessels – 138 feet long with an 8 feet draft, four Damen Stan Patrol 3007 vessels – 98 feet wide with a 6.5 feet draft, and 9 Rigid Inflatable Boats.
One Damen Roll-on Roll-off Landing Craft to be named HMBS Arthur Dion Hanna, in honour of the former Governor General, is also to be constructed. This vessel will be fitted with a 25-ton crane and demountable disaster relief equipment. It is expected to make its maiden voyage in Bahamian waters on June 13, 2014.
Special containers will be acquired to provide medical facilities, desalinated water, sanitary equipment and other emergency relief supplies.
Last March, the government announced the signing of a letter of intent with Damen Shipyards to acquire the vessels.
The vessel types were chosen by the RBDF as they have been proven of significant worth in navies and coast guards of countries such as Barbados, Jamaica, Mexico, Honduras, the United States of America , Canada and the Netherlands.
Damen Area Director of the Americas Sander van Oord, said his company was extremely proud to be contracted to carry out the works. He pledged to keep the project within its budget and expected completion date.
He said: "Daman and van Oord are leaders in their respective markets. One of the reasons we are so successful is that we share the same philosophy with our clients. We care for their reputation by delivering a quality product on time and on budget. This cooperation does not end over the last vessel or when we complete the final piece of construction being family businesses. We will remain committed over the long term."