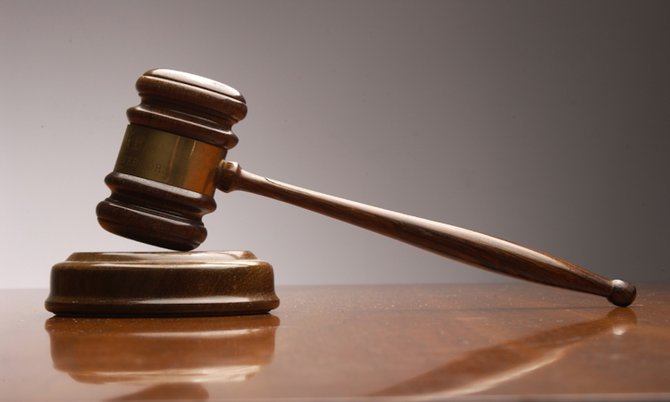 By LAMECH JOHNSON
Tribune Staff Reporter
ljohnson@tribunemedia.net
HISTORY is expected to be made in the Supreme Court today when a jury, for the first time in the Bahamas' history, will decide the fate of a woman accused of human trafficking.
After Senior Justice Jon Isaacs concludes his summation of the evidence in the case, the nine-member Supreme Court jury is expected to deliberate on whether or not 24-year-old Chevanese "Sasha" Hall withheld the passports of two women and forced them into prostitution.
Hall was arraigned last February in Magistrates Court on four counts of trafficking of a person, and two counts of unlawful withholding of papers, alleged to have been committed between January 10 and 28, 2013.
When formally arraigned in Supreme Court, she pleaded not guilty to all of the charges.
In yesterday's court proceedings, Hall spoke through her lawyer Jiaram Mangra in an attempt to convince the jury that she did not commit the crimes of which she was accused.
Mr Mangra told the jury that the Crown had no real "concrete evidence to produce" in this case.
"What did they resort to? Collusion, concoction and fabrication to incriminate the accused," the lawyer submitted.
The lawyer said that the investigator, despite her investigation turning up no concrete proof of the claims made by the second complainant, still turned around and charged his client because of the "pressure" she received from the executive branch of the Royal Bahamas Police Force.
"We live in the real world," he said.
Mr Mangra said the prosecution was required to prove their case beyond a reasonable doubt and, based on the evidence that came from the witness box, the jury "would come to the inescapable conclusion that 'Sasha' is not guilty."
"In this case, there is absolutely no doubt that Sasha is not guilty based on the evidence that we heard," he said, further emphasising that the evidence from a number of the prosecution's own witnesses vindicated his client that she forced them into prostitution and withheld their passports.
In response to his submissions, Vinette Graham-Allen, director of public prosecutions, said it was the brave actions of one of the complainants going to the police, "notwithstanding the death threats made against her" that led to this matter being before the courts.
"There was no collusion, concoction or fabrication," the DPP submitted, asking the jury to examine the evidence carefully and see for themselves what the truth was.
She also informed the jury to be mindful of the fact that the suggestions made to the witnesses during cross-examination were not coming from the lawyers themselves, but "clients give the lawyer instructions."
"They come from the accused. The attorneys were not there. So how then if there's a concoction or fabrication, can you put it to the virtual complainant that she gave the passport to the accused for safekeeping?" the DPP said.
Senior Justice Isaacs will begin his summation of the evidence at noon today.