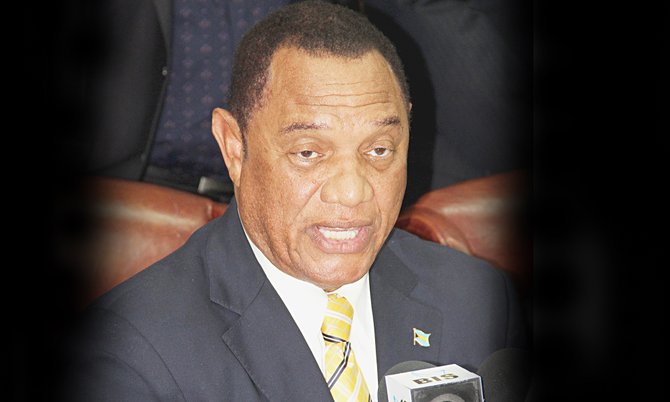 By KHRISNA VIRGIL
Tribune Staff Reporter
kvirgil@tribunemedia.net
PRIME Minister Perry Christie wants serious reforms when it comes to the overall operation of parliamentary procedures.
Yesterday, Mr Christie told members of parliament and visiting international dignitaries that the time was now to incorporate certain additional elements in an effort to enhance and deepen democracy throughout parliament.
Mr Christie gave his recommendations as the Post Election Seminar for the Bahamas Branch of the Commonwealth Parliamentary Association got underway at the Atlantis resort.
Among the suggestions, Mr Christie said there should be a careful review of Parliamentary Rules and
Standing Orders in line with the changing nature of society and the growing modernity in media, communications and technology.
He also proposed the establishment of additional select committees to cover areas, including Foreign Affairs and Trade, Law and Justice; Business and Commerce, Education and Science, the Environment and Government Administration,
"More effort and emphasis needs to be placed on our system of Select Committees," he said, "this is a key element of reform to this end I would encourage the establishment of additional permanent Select Committees. In some instances, these permanent committees might be joint House and Senate committees as is the practice in some Commonwealth jurisdictions.
"The government will make a commitment to the provision of office accommodation in the next few years from which Members could work and do proper research. This would be different and serve a different scope from the present arrangements for constituency offices.
"(Also) frequent exchanges and visitation with fellow parliamentarians around the world. There is a lot going on in terms of practices and standards relating to parliaments in other jurisdictions and we can return home with new ideas which can make its ways into our current practices and knowledge base."
Mr Christie said the idea was to foster a greater accountability, transparency and a deeper understanding of the workings of Government.
The two-day meeting at the Beach Towers, Atlantis Resort ends today.