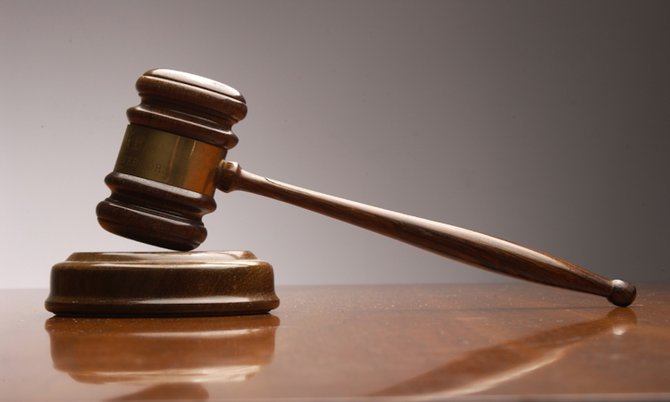 By LAMECH JOHNSON
Tribune Staff Reporter
ljohnson@tribunemedia.net
A MAN accused of possessing $2m worth of marijuana has been told by a magistrate that his trial will proceed next month with or without his attorney present.
Chino Deal, 30, of Holmes Rock, Grand Bahama, appeared before Magistrate Andrew Forbes yesterday when he was expected to stand trial in connection with a drug seizure near a graveyard in January.
When asked about his lawyer's absence, Deal said he had already spoken to the lawyer who had informed him that he would be unable to attend the proceedings.
"I was supposed to pick up a letter from his office, but I just got off the plane and came straight here 'cause I just bought my ticket this morning," Deal added.
Magistrate Forbes said he would adjourn the trial to June 23 in the circumstances.
"Well, you can let Mr (Devard) Francis know that the matter will go on whether or not he is here," the magistrate added. "I understand, I don't have no problem with that," the accused answered.
Deal, when arraigned earlier this year on a single charge of possession of dangerous drugs with intent to supply, pleaded not guilty to the crime alleged to have been committed on January 16 in the same area in which he lives.
Shortly before midnight on the day in question Drug Enforcement Unit (DEU) officers and other law enforcement agencies acted on a tip that led them to the Holmes Rock graveyard area.
There they discovered that a 42-ft vessel had come ashore and a number of persons were gathered around it. When the vessel was searched officers found 42 sacks containing marijuana. The drugs weighed 2,102lbs, with an estimated street value of $2,102,500.
At his arraignment the accused claimed he had gone to see what was going on when he was arrested by police.
He wanted to know why others were also arrested in connection with the seizure, but he was the only one who was charged. Magistrate Forbes said that all the relevant facts of the case would be revealed during the trial. Deal is currently on bail.