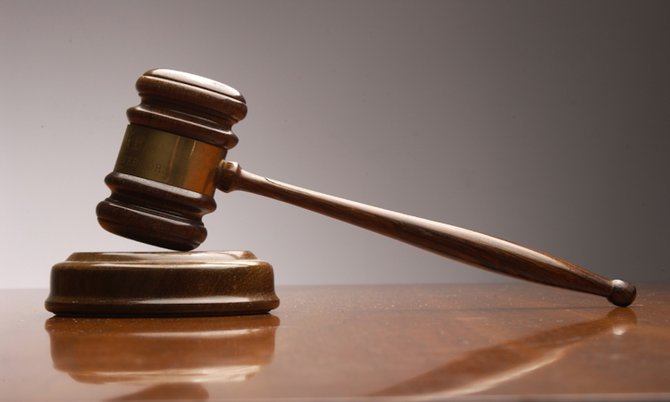 By LAMECH JOHNSON
Tribune Staff Reporter
ljohnson@tribunemedia.net
TWO people accused in separate high-profile criminal cases were denied bail in the Supreme Court yesterday.
The first case involved a second attempt by Lyndera Curry to seek a bond before her March 2015 trial before Senior Justice Jon Isaacs in connection with the murder last year of businessman Kurt McCartney.
However, as the judge previously stated in December when he denied her bail, he was still of the view that there was a possibility of witness interference if the 20-year-old Plantol Street was given bail.
"You have a right to appeal my decision to the Court of Appeal," he told Curry and her lawyer, Geoffrey Farquharson.
Curry is charged, along with Sumya Ingraham, 26, also of Plantol Street, Thorne Edwards, 23, and Okell Farrington, 31, of Pinewood Gardens. They are alleged to have intentionally caused the death of Richard Kurt McCartney on October 24, 2013.
They were also charged with armed robbery. It is claimed that while armed with a handgun, they robbed McCartney of his 2007 Hummer vehicle, valued at $37,000.
McCartney, the brother of DNA leader Branville McCartney, was shot and killed in Gambier Village. His Hummer was discovered by police a few hours after his death east of the Traveller's Rest restaurant. The accused were not required to enter a plea to either of the charges and were remanded to Her Majesty's Prison.
A fifth person, 42-year-old Terry Delancy, the owner of Virgo Car Rental, was charged with being an accessory after the fact. He is accused of enabling Curry, Ingraham, Edwards and Farrington to avoid due process of the law. He pleaded not guilty to the charge.
Delancy was granted $15,000 bail with one surety. He was ordered to be electronically monitored.
In the second matter before Senior Justice Isaacs, Mr Farquharson was further informed that his client, Adrian Stubbs, would be denied bail because there had been no unreasonable delays in the handling of his case.
Stubbs, 22, faces three counts each of armed robbery and attempted murder – and a single charge of receiving in connection with the shooting and robbery of a College of the Bahamas assistant professor and her son inside their home on February 11.
It is alleged that on the day in question he attempted to kill Judith, Martin and Moses Blair while robbing the family of $2,100 cash, a laptop, a $700 Samsung cellphone, a wallet that held a driver's licence and Canadian citizenship card and a red bag worth $90.
He is further alleged to have received the laptop belonging to Judith Blair.
Mrs Blair, 68, and her son Marvin, 34, were shot when two masked gunmen broke into their home as she was tutoring her 14-year-old grandson around 2:30pm. The gunmen made off with cash and other items after the shooting.
Mrs Blair was shot in her stomach while her son was shot in his torso, which required immediate medical attention.