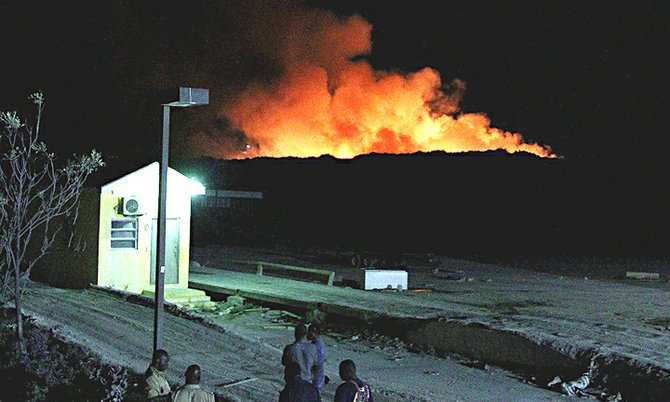 FIRE broke out at the city dump again last night, the third blaze at the New Providence landfill in less than three months.
The first two fires were said to have been completely extinguished, according to Deputy Director of Environmental Services Thomasina Wilson on March 27.
The fires burned for some three weeks causing widespread discomfort to area residents who were forced to evacuate due to heavy smoke.
Several schools were also closed temporarily as winds spread fumes over New Providence.