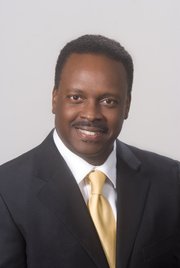 By RENALDO DORSETT
Sports Reporter
rdorsett@tribunemedia.net
BASED on the success of the inaugural edition of the IAAF World Relays, a successful role as hosts could create new opportunities for the Bahamas in the track and field arena.
Minister of Youth, Sports and Culture Dr Daniel Johnson said the Bahamas will now look to position itself as a permanent fixture on the IAAF's annual circuit.
Negotiations on the Bahamas hosting the second edition of the World Relays are scheduled to be completed by the end of June.
"This was the beginning and I felt we did well enough to prove we can bring more to the table. We know that there are other events. We know that our sports model says to us that we want to get on a tour," Dr Johnson said. "With the new agreement, I am putting in another negotiation piece, to get on the IAAF tour. "When you think of the Grand Prix, you know that when these things stop in your town, it's huge. So we want to get the international community to look at us in that light where it's a regular event - you know the date, you know the time, you know the logistics of the place."
The IAAF one-day meet circuit comprises the IAAF Diamond League and IAAF World Challenge events.
Another opportunity will be the discussions of the establishment of the IAAF Hall of Fame in the Bahamas.
The economic productivity of the meet, which according to Johnson had a budget of "just over $10 million dollars" will be disclosed on May 28.
Dr Johnson revealed the total prize purse of $1.4 million was paid by the Government of the Bahamas, while the IAAF funded the $50,000 bonus for each national record broken.
"The prizes are paid for by the Bahamas Government. The people of the Bahamas have provided the entire incentive package for this event and the world records were paid for by the IAAF," he said. "But it is an incredible economic stimulus for our country and the value will be 10 times what we had to spend.The early results suggests that we have surpassed our expectations on economic impact and we have performed better than we thought we would. The true measure is the level of national pride. People woke up the next day proud to be a Bahamian and I don't know if you can pay for that."
With the complete overhaul done to the track and the stadium, Dr Johnson said maintenance would be of increased priority to ensure the standard set this weekend will be maintained.
Over 700 athletes from 43 member federations competed at the inaugural edition of the event at the new Thomas A Robinson May 24-25.
Events contested included the 4x100m, 4x200m, 4x400m, 4x800m and 4x1500m.
The top eight teams in both the men's and women's 4x100m and 4x400m automatically qualified for the 2015 IAAF World Championships in Beijing.
"We really want to thank everyone for coming out and supporting Team Bahamas and this initiative. The official launch party for "Sports in Paradise" was a resounding success. We want to thank IAAF President Lamine Diack and the confidence reposed in such a small little country to pull off such an enormous event. We told everyone that this was the newest and fastest track on the planet and it proved to be just that. Three world records in one weekend, in one beautiful place, the Bahamas, seen on 150 news agencies and channels worldwide on every continent," Dr Johnson said. "This is the first time the Bahamas has really been on the world stage and we performed exceptionally well. This puts in a favourable position to host events of this magnitude again and again and again."