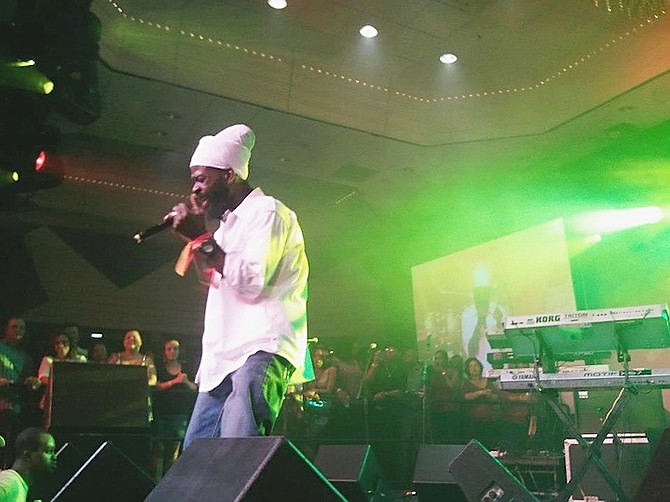 By FARAH
Tribune Features Writer
jgibson@tribunemedia.net
THINGS have been quiet around Jah Hem over the past few months, but the Bahamian reggae artist is about to give his fans some new rhythms to groove to.
Jah Hem recently announced the release of three tracks from his upcoming reggae compilation, "Golden Kid the Riddim Assassin Reggae Temple Volume 1", which is set to be released later this month.
Jah Hem said he is excited for the project which he believes will leave his listeners thoroughly satisfied and entertained.
True to form, the three songs to be released by the Blaza Music Group artist are love ballads. The titles are expected to be "First Time", "Step Out Gal" and "No Sunshine".
Since his start in the local music industry, Jah Hem has prided himself on delivering positive, feel good music, and his three new singles will reflect that, he said.
Jah Hem said: "My music is always positive and about the ladies, so "First Time" is a reggae ballad in which I am speaking directly to my love interest and I am explaining to her that I basically fell in love with her the very first time I saw her because of her many wonderful assets. In 'Step Out Gal', I am just uplifting the empress and building her self-esteem."
The singer said he aims to cultivate a fresh, smooth sound, which has helped him emerge on the local reggae scene as a strong songwriter and vocalist.
Blaza Music Group CEO Daffilous Thompson said based on the success of Jah Hem's previous singles, he is confident that the new releases will also strike a chord with Jah Hem's fans.
"Jah Hem's hit singles 'Come Here Girl' and 'Missing You' spread like wildfire throughout the Caribbean, reaching across the waters to capture the hearts of reggae lovers worldwide, and we expect 'First Time' and 'Step Out Gal' to do even better, and the fans will appreciate the direction of his music," he said.
Born Hem Benjamin Solomon in Grand Bahama in 1976, Jah Hem first started singing in his father's church on the island.
Jah Hem has opened shows for just about every international act that has visited the Bahamas.
He is currently working on his new album with Ching the Doppa Don at the Uprising Studios in Freeport and is about to shoot the music video for "First Time".
Jah Hem currently holds the number four position on MTV Tempo's Cross Caribbean Video Countdown with his hit song "Come Here Girl".
Blaza Music Group is an Atlanta-based music company that currently works with reggae stars Ken Serious, Joseph Quote and Black I among many others.