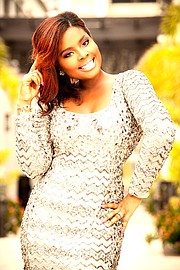 By ALESHA CADET
Tribune Features Reporter
acadet@tribunemedia.net
IN HONOUR of Global Entrepreneurship Week, Bahamian success coach and author Sharell Carroll said she is excited to present her third annual Constellations Professional Mixer this Thursday where she hopes to encourage individuals to "be amazing" in their own unique way.
The mixer, scheduled to take place at Z-Cafe on East Bay Street beginning 6pm, has in its previous instalments attracted those who enjoy connecting with innovators, entrepreneurs and trailblazers.
Through her coaching programmes, conferences and motivational speaking event, Sharell said she wants to is inspire women and youth to live the lives they always dreamed about. She also shares her expertise at local and international events and via social media platforms.
"The idea emerged in 2010 when I observed that there were many who needed an avenue to share ideas, receive genuine support and encouragement in an informal atmosphere. It is also a coming together to celebrate the successes of the year," Sharell told Tribune Woman.
"I believe God has chosen me to help others to trust Him, as we share our gifts with the world."
She extended many thanks to the women who have assisted her in the vision of the event over the years, including Larissa Sawyer, Natasha Dean, Keithra Morely and Shandia Saunders. Sharell said these are all women whom she highly respects for their unique personalities and gifts.
Due to the great success of her book, "Corporate Heels & Cooking Spoons", Sharell is set to release her new inspirational day planner, "The Purposed Planner", to be launched at the mixer.
"I'm excited about releasing 'The Purposed Planner' because it is so inclusive. Within the planner, there are over 50 success quotes from leading ladies, locally and internationally, in diverse industries," said Sharell.
The upcoming event will also feature a presentation by transformation strategist Simmone Bowe from the Horizons Development Group.
Each year at the mixers, Sharell and her team partners with boutique restaurants to promote their establishments while connecting with each other to encourage and inspire the fulfilment of purpose. Past venues have included Sur Club, Compass Point and the British Colonial Hilton Hotel.
Topics to be discussed at this Thursday's event will include: "Stand-Out Entrepreneur: Branding"; "Quitting is Not an Option: Endurance", and "Focus to Gain Direction: Clarity."
"I believe that this year will be special because many need to be propelled to fulfil their assignments. Many need to know that they were born to do something great. Roscoe Dames, CEO of the Bahamas Festival Commission, and leading entrepreneur, will also bring inspiring greetings to attendees. Guests can expect live entertainment and chic food provided by Z-Cafe's amazing chefs. We will also hear testimonials of entrepreneurs who will share on their personal journey," said Sharell.
She said the goal of this annual event is to sow the seeds to develop and nurture Bahamians so that they can become more successful entrepreneurs. The Constellations Mixer is just one of several events Sharell and her team are hosting in order to promote business development in the country."
"I believe that entrepreneurship provides solutions to many of our social ills. It is the gift that allows each individual to tap into his/her innate gifts and God-given abilities. Truly, it is your gift that makes room for you. Persons just need the opportunity, the strategy, the platform to express themselves. There are many who want to do their purpose and establish a business, but because of fear, or doubts or lack of information on how to turn your passion into profit, they allow the dreams to die. I am the voice that reminds them that they can do it," said Sharell.
Tickets for the upcoming Constellation Professional Mixer are $25 and are available at Suntime in the Mall at Marathon.