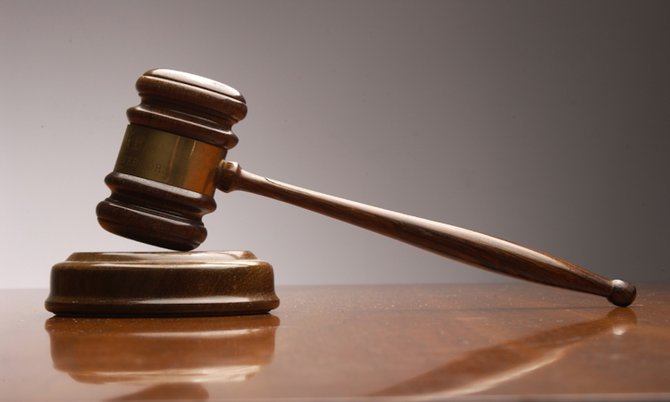 By LAMECH JOHNSON
Tribune Staff Reporter
ljohnson@tribunemedia.net
THE country's second convicted human trafficker was sentenced to three years and eight months in prison yesterday in Magistrate's Court.
Apolonia McLean-Smith faced up to five years' imprisonment when she stood before Chief Magistrate Joyann Ferguson-Pratt to learn her fate.
"It is an established principle in sentencing that one of the factors to be considered is deterrence," the chief magistrate said, adding that the penalty must be sufficient enough that "like-minded persons will be dissuaded from committing such offences".
Prospects for reform, she said, were another factor that the court had to consider when making a determination on a sentence for the crimes committed between May 1 and July 2013.
"Somewhere between those two, the court must find balance and I am of the view that Ms Smith, who is 24, is young enough that she can be reformed."
The chief magistrate based this on the convict's lack of antecedents prior to conviction and her apology for her actions and the embarrassment caused to her home nation and the Bahamas.
The chief magistrate acknowledged the seriousness of the offences, but said, "I do not think Ms Smith's circumstances warrant the maximum penalty."
McLean-Smith received three years and eight months in prison on the charge of trafficking in persons and three years each for unlawful withholding of identification papers and transporting a person for the purpose of exploiting such person for prostitution.
The sentences are to run concurrently and take effect from yesterday's date. However, McLean-Smith will only serve two years and seven months after her 13 months on remand was taken into account.
A year ago, McLean-Smith pleaded not guilty to charges of trafficking of a person, unlawful withholding of papers, and transporting a person for the purpose of exploiting such person for prostitution in her arraignment before the chief magistrate.
The Jamaican complainant testified that she had lost her cashier's job in early 2013 and had been put in contact with the accused through a mutual friend.
McLean-Smith, known to the victim as "Apple", reportedly instructed the victim to come to the Bahamas using a ticket she had purchased for the unemployed woman.
On May 1, 2013 the complainant said she came to the Bahamas and was picked up by the accused and someone else and taken to an apartment in Cable Beach that housed seven other women.
She was told by the accused that she would be charged $1,200 for the ticket and $250 per week for rent. She was told that she would pay those fees by working at Magic City night club where she would do topless dancing, oral sex and other sexual services to male clientèle at a fixed price.
She said "Apple" threatened to harm her and knew informants who would be able to say if the complainant was trying to leave the country.
On June 24, 2013, the complainant gave "Apple" $400 along with her passport to get an extension on her stay. However, the passport was never returned to her and on July 1, the complainant was picked up by the Immigration Department and detained at the Detention Centre.
"Apple", in her defence, denied purchasing the complainant's ticket, coercing or exploiting her into prostitution, withholding her passport and threatening her.
McLean-Smith said the complainant's allegations were without merit and out of spite based on a misplaced belief that she was behind the complainant's detention by Immigration officials.