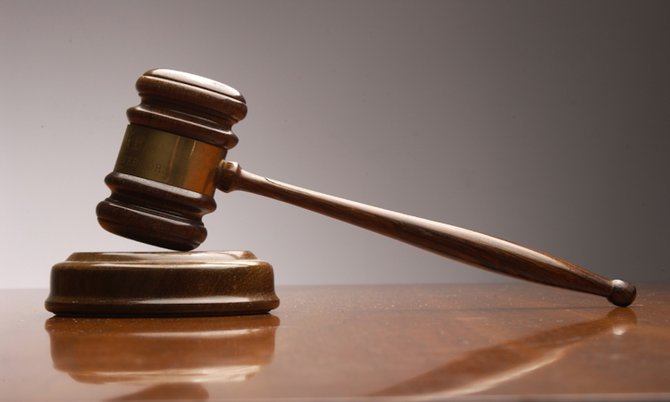 By LAMECH JOHNSON
Tribune Staff Reporter
ljohnson@tribunemedia.net
A JUDGE said she needed time to reflect on the sentencing of a woman who reportedly suffered from post-traumatic stress disorder prior to her boyfriend's stabbing death.
Halicia Smith appeared before Justice Indra Charles yesterday to learn her fate concerning the May 3, 2012, stabbing death of Aldean Gibson Jr.
Janice McKenzie, a senior probation officer at the Department of Rehabilitative and Welfare Services, told the court that in her interview with the 24-year-old convict, Smith had expressed remorse and said the fatal outcome of the evening in question was never intended.
Dr John Dillard, a forensic psychiatrist, also testified yesterday that Smith, in his interview and probing of her past experiences of domestic abuse leading up to the evening in question, had described and displayed symptoms consistent with that of one suffering from Post-Traumatic Stress Disorder (PTSD).
He concluded that PTSD and fear of harm from previous abuse, likely impaired her judgment on the day in question.
During the trial, Smith testified that she had a confrontation with Gibson Jr before he was killed and that throughout their relationship she was a victim of domestic abuse.
She also claimed that she was afraid for her safety and that of her daughter when she hit out at Gibson.
A jury, however, convicted the Kerzner International employee on July 22.
Yesterday, Smith's lawyer Wayne Munroe asked the court to strongly consider imposing a non-custodial sentence for the 24-year-old, who he said was a victim of domestic abuse up to the fatal stabbing.
He said any other penalty would not send a good message to persons who are victims of domestic violence.
Prosecutor Cordell Frazier, however, was of the view that 18 years' imprisonment was an appropriate punishment.
She acknowledged that while Smith was young and had no prior criminal history, the deceased had been stabbed by a knife brought to the premises by Smith. Frazier also stressed that Gibson Jr was unarmed.
The sentence, she said, must send a message to society that such behaviour would not be tolerated.
"I need to reflect on it," Justice Charles said.
She added: "I have heard all parties and the scales of justice are to be balanced, the victim on one side and the deceased on another.
"It's a difficult decision to make. So let me take a week to reflect on a decision. It's certainly sad for all parties involved," the judge said.
The case was adjourned November 26.