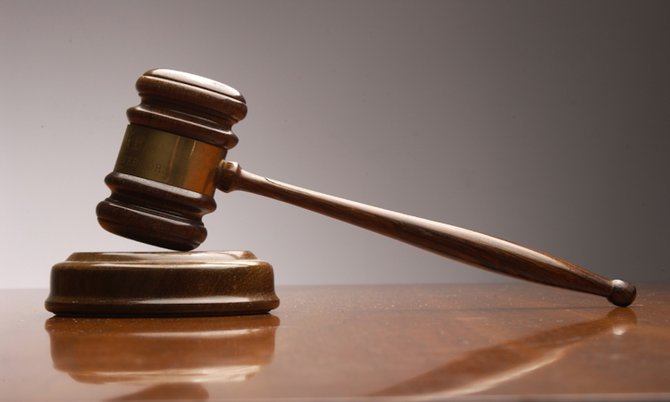 By LAMECH JOHNSON
Tribune Staff Reporter
ljohnson@tribunemedia.net
THE question of who was behind the late-night fatal shooting of Aaron Hepburn in The Grove remains unanswered following the acquittal of his accused killer in the Supreme Court yesterday.
Axanthio Patrick Thompson, 27, of Sea Breeze Lane, stood trial for a little over a week in connection with the May 30, 2012 murder, but was acquitted on a majority verdict from the 12-member jury.
The foreman had told Justice Indra Charles' court clerk that they had arrived at a unanimous not guilty verdict, but further inquiry revealed they had arrived at a 10-2 majority decision.
"That's not unanimous," she corrected the foreman "but it's an acceptable verdict .... I can accept that."
Thompson's lawyer, Wayne Munroe, spoke to The Tribune after the verdict was handed down in a case where identification by an electronic monitoring device was a crucial element of the Crown's case.
"You don't expect outcomes" he said. "The Crown puts on its case, you (defence) put on your case and then the jury makes a decision. Just like the judge, the jury did their job and we thank them for doing their job and the system works," he added.
As for his client, he said Thompson "appears to feel quite fine. He said he's going to contemplate the matter and that's a proper attitude because regardless of the outcome, if someone from an area that he knows has died, then that's not something that's to be celebrated at all."
Hepburn, of Stewfish Drive, Carmichael Road, was shot and killed after being approached by a gunman in First Street, The Grove. Thompson denied the murder.
The jury heard evidence from a number of witnesses, including a homicide detective Sergeant Jamal Evans.
On June 7, Sgt Evans saw and spoke with David Cunningham (now deceased) at the Central Detective Unit (CDU) who gave him certain information "about being in the company of Patrick Thompson, witnessing him having a firearm and Patrick firing shots at the male whom he knew as AJ".
The detective said he recorded the statement and had a warrant issued for Thompson the following day.
Sgt Evans said he then saw Thompson at the CDU on June 10, when Thompson did not object to being interviewed. After cautioning him and advising him of his rights, the officer said the suspect admitted to having an ongoing feud with Hepburn, but denied shooting him.
He also denied being in the immediate vicinity where the shooting had occurred.
Sgt Evans admitted in cross-examination that Cunningham was also wearing an electronic monitoring device, as was another person of interest who died in police custody before a statement could be recorded from him.
In closing arguments to the jury on Friday, Munroe submitted that Cunningham's account of hanging out with a person he identified as Patrick Alexandria Thompson, did not match up with the ICS (electronic monitoring) report on his client's movements which, he said, did not place him at the scene.
Prosecutor Anishka Hanchell told the 12-member jury that there was more than enough evidence, when considered together, to prove Axanthio Thompson as the culprit behind Hepburn's murder.
Hanchell told them not to be fooled by the defence lawyer's claim that Cunningham's statement was nothing more than a sheet of paper, submitting that it was the witness' "remains from the grave."
Thompson was also defended by Jomo Campbell and Tommel Roker during the trial. Viola Barnett and Uel Johnson were the assisting prosecutors.