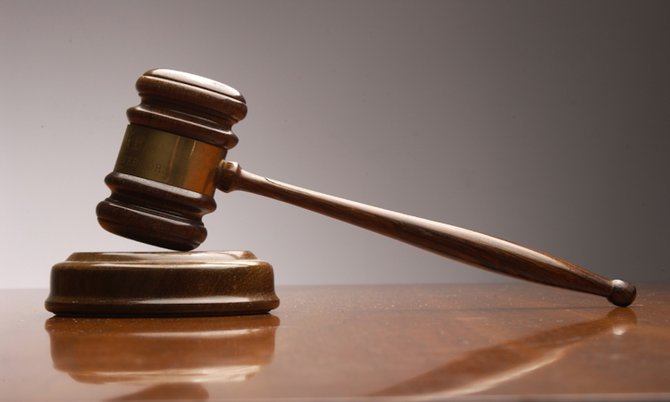 By LAMECH JOHNSON
Tribune Staff Reporter
ljohnson@tribunemedia.net
THE Supreme Court has ruled that last month's three-day strike by several unions that fall under the Trade Union Congress was illegal and bound the involved unions from taking further action until their respective disputes were resolved before the Industrial Tribunal.
Two unions were also ordered to pay the government's costs for an injunction filed to stop the strike.
Justice Ian Winder's ruling on Friday stemmed from the government's approved application for an injunction ordering members of the Bahamas Nurses Union, the Bahamas Customs and Immigration Allied Workers Union and the Bahamas Educators Managerial Union to abandon their national strike and return to work "forthwith" or risk being in contempt of court.
The ruling noted that the BNU, BCIAWU and BEMU had pending matters before the Industrial Tribunal and referenced a letter dated August 28.
The letter had been sent from the Industrial Tribunal's President Harrison Lockhart to Labour Minister Shane Gibson regarding three cases before the Tribunal prior to the national strike on September 10.
"The letter of the president of the Tribunal makes it clear that he considers the disputes between BNU, BCIAWU, and BEMU to be pending before the Tribunal," the judge said.
"Interestingly, in each case, the learned president identifies the respondent (unions) as the cause for the delay in progressing the matter forward. In response, the respondents say that: (1) The Tribunal has no power to resolve the disputes which are the subject of various trade disputes filed by the respondents and (2) the minister of labour had no power to refer to the dispute to the Tribunal in the result there was no pending dispute before the Tribunal."
The court disagreed and further noted that "on the evidence, while the TUC threatened on behalf BEMU that their members would strike, BEMU did not participate in the collaborative strike on September 10, 2014."
The court ordered the BNU and BCIAWU to pay the government's legal costs for the injunction. The court did not make an order for costs against the BEMU.
The strike by workers from the Customs and Immigration Departments, as well as the Bahamas Nurses Union, occurred in New Providence, Grand Bahama, and some Family Islands.
On the day the strike began, the Supreme Court issued an injunction on behalf of the government ordering striking employees to return to work.
During the industrial action, there were reports that some members of the public were turned away from public health care facilities because nurses were on strike.