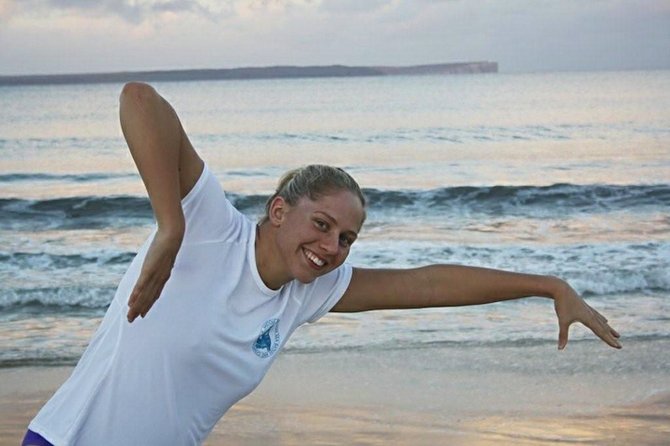 AUSTRALIAN ultra-marathon swimmer Chloe McCardel will attempt a world record-breaking open water swim from the southern tip of Eleuthera to Nassau later this month. If successful the 79-mile swim, which is expected to take up to 48 hours to complete, would be the longest open-water solo, continuous, unassisted marathon swim ever.
Unlike the cold water swimming that Ms McCardel, 29, has experienced when undertaking crossings of the English Channel, the warmer Bahamian waters will diminish the risk of hypothermia, but will exposed her to heat stress, including dehydration, sharks, possible stinging jelly fish and sunburn.
Her previous attempt to swim from Cuba to the United States last year almost ended in tragedy after she was stung by poisonous jelly fish 11 hours into the swim. Suffering severe envenomation from multiple stings to her body and throat, she had to prematurely end that attempt.
After completing her seventh crossing of the English Channel last month and given the events of her Cuba attempt, Ms McCardel is more committed than ever to complete the record attempt in the Bahamas. Following 12 months of research and six months of planning, she will swim under official and internationally respected Marathon Swimmers Federation rules, meaning she cannot touch her support boat and can wear only bathers, goggles and a swim cap.
"Nothing can temper my resolve to make this attempt my strongest yet," she said, confirming the attempt yesterday. "All the previous setbacks have been due to nature's conditions, rather than due to my personal preparation, strength and endurance. This time, I think we've got the venue correct and swimming at the end of October should deal us the perfect conditions. I'm determined to do it."
She again has an experienced support crew to guide her, including specialists from across the world, and help from the Island School in Eleuthera.
Ms McCardel has set records, swimming 60 laps across Bondi Beach, a total distance of 29 miles, in 11 hours 42 seconds without fins, wetsuit or shark cage in 2011 and more recently for the longest swim in a swim-spa – 16 hours – in Melbourne. She has also completed two non-stop double crossings of the English Channel and in 2010 won the prestigious 28.5 mile Manhattan Island Marathon.
Her preparation and progress can be followed via her Twitter, Facebook and blog pages.