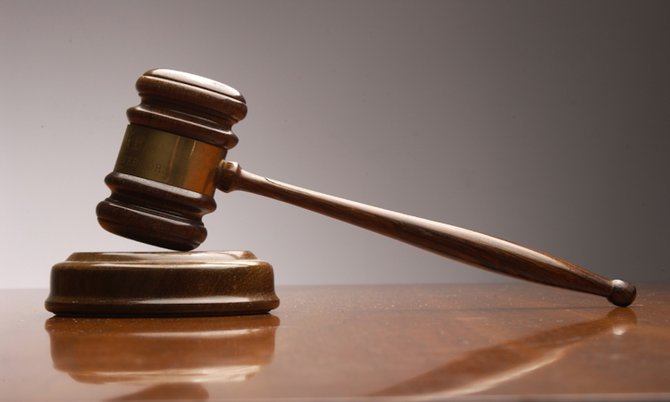 By DENISE MAYCOCK
Tribune Freeport Reporter
dmaycock@tribunemedia.net
FREEPORT – A man who is accused of peeking into windows and masturbating was convicted in the Freeport Magistrate's Court of indecent behaviour, trespassing, and vagrancy.
DeMarco Dean, 35, was charged with vagrancy in May 2010 and with indecent behaviour and trespassing in June 2010. His trial began on October 11, 2011 before Deputy Chief Magistrate Helen Jones.
According to court evidence, Dean was arrested by police on May 18, 2010 after he was caught peeking into the bathroom and bedroom windows of a residence on Weddell Avenue.
A female resident of Weddell Avenue was leaving her home around 6am to go to work when she saw a dark shadow of someone standing outside her apartment. She called her daughter who was bathing and told her that someone was outside. She then saw the shadow move to the bedroom window.
A relative of the women caught Dean and held him until the police arrived.
Dean testified on December 12, 2011. He said on the day in question he was hanging with a group of men at Weddell Avenue until 2:55am. He said he went to purchase beer from a woman in the area and called for a taxi around 5am. He said he waited in the area, but the taxicab never came.
Dean said he had drunk three or four bottles of Guinness but denied peeking through the window.
Magistrate Jones delivered her judgment in the case on Monday.
The judge told Dean that she believed the testimony given by the witnesses, and found him guilty of vagrancy.
In a second matter, she also found Dean guilty of indecent behaviour and trespassing on June 19, 2010.
Dean was allegedly caught at Mader Town peeping on a woman and masturbating outside her bedroom window.
According to evidence at the trial, the woman said dogs were barking and she had heard sounds outside her bedroom window. She looked outside and saw a figure at the window. Her brothers ran outside with a cutlass and caught Dean outside the woman's bedroom. He was bare-back and masturbating with his hands down his pants, the court was told.
There was a struggle and Dean got away. However, police arrested Dean on June 20 for indecent behaviour and trespassing.
Dean denied the witnesses' testimony. He said he lives on Midshipman Road near Mader Town. He claimed that on the day in question when he arrived at his home he saw a man he knows attempting to break into his residence. He claimed that he went to Mader Town to confront the individual.
Magistrate Jones found that the witnesses' testimony was more credible. She told Dean that his story does not make sense.

"You arrived home, saw someone trying to break in your home, and you go to their residence and not call the police. Then you take off your clothes. You were caught red-handed at the window bareback with your hands down your pants," she said.
She found Dean guilty and convicted him of indecent behaviour and trespassing.
Magistrate Jones ordered Dean to pay a $250 fine or face one week in prison for indecent behaviour, and $50 or two weeks in prison on the trespassing charge. On the vagrancy charge, she ordered that Dean receive counselling at the Department of Rehabilitative Welfare Services.
"You need to go to counselling to deal with our compulsion," she told Dean.
A review date has been set for October 26, 2015.