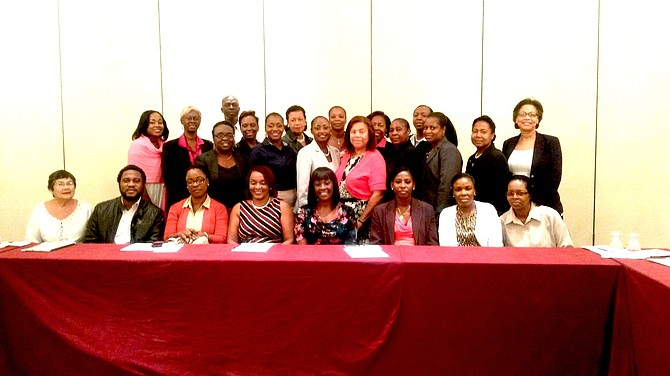 By KORTNEY RODGERS
THE Templeton World Charity Foundation is hoping that entries for their 2015 "Laws of Life" essay competition will surpass the 1,000 that took part three years ago.
At the British Colonial Hilton last week, the Foundation held a lunch with language arts heads of department from public and independent schools, administrators, officers from the Writing Unit and the Permanent Secretary of the Ministry of Education, Science and Technology Nicole Campbell to propose methods of improving student involvement.
In addition to praising the teachers for their commitment in making certain students "utilise every opportunity to share their stories and to demonstrate their cognisance of the importance of living by specific principles," Mrs Campbell acknowledged the efforts of the Writing Unit in effectively managing the competition.
The 2015 "Laws of Life" essay competition consists of four divisions: primary (grade 5-6), junior (grades 7-9), senior (grades 10-12) and college students.
College students must be enrolled in a recognised institution of higher learning and be under 25.
Details of the competition will be provided on December 1 via its Facebook page 'Laws of Life - Bahamas' and it will begin on January 12.
The deadline for submission of entries will be February 6.