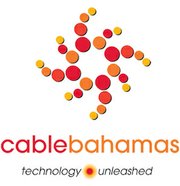 A LIGHTNING strike on Tuesday night that damaged an underground fibre optic cable caused disruption to services to Cable Bahamas customers in southwestern New Providence for up to 17 hours.
The outage affected cable TV, telephone and Internet services for nearly 600 subscribers in several communities, including South Ocean Estates, Mount Pleasant, Serenity, Lyford Cay and Templeton.
Cable Bahamas said they dispatched crews to the area at 8:30pm on Tuesday and after an investigation involving technicians in the field and at the headend facility on Robinson Road, found a lightning strike had created a small hole in the ground, cracked the protective conduit and burnt the fibre optic cable.
Repair work commenced shortly after midnight during the inclement weather and customers affected began to see their services restored at noon yesterday. Full restoration was completed by 2pm, the company said in a statement.