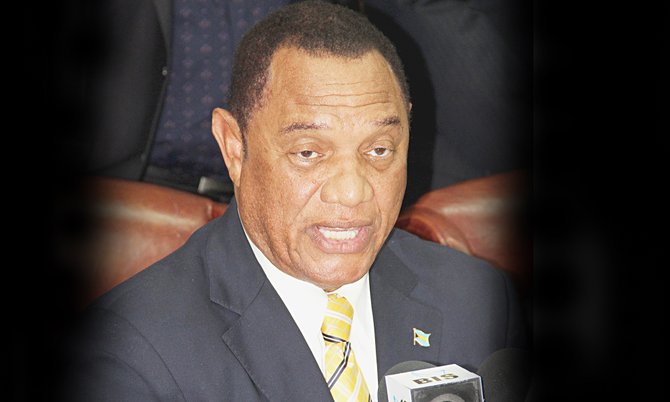 PRIME Minister Perry Christie lamented the backlog in the judicial system that allows accused murderers out on bail, many of whom are later killed or commit new crimes while on the street awaiting trial.
Mr Christie said there appears to be a "kill or be killed" mentality in the country and urged the judiciary to take these matters into account.
His comments came a day after 38-year-old Rolando Smith, who was on bail for the murder of Fire 'n Theft gang leader Julian "Heads" Collie last year, was shot multiple times and killed during a drive-by shooting near a pre-school.
"There is a revolving door, that the justice system who hears me now must take into consideration when it comes down to the balance of the Constitution and the rights of the individual, to know that there is sufficient evidence for all of us to see clearly that when people allegedly kill and are charged, because you are innocent until proven guilty, that because the system fails in not having trials in a sufficient period of time, they are (given) bail and they are killed," Mr Christie told the House of Assembly.
"So it's kill or be killed."
Mr Christie said he met Chief Justice Sir Michael Barnett last week and stressed that the government is working to address the problems which cause case backlogs in the judicial system.
"Justice in our country is being challenged," he said. "So we decided, the government decided, it will now take the unusual position of having 10 criminal courts going at the same time. So we made a decision to repair and to renovate (these courts), and it's taking place now.
"Just last week I met with the chief justice and let me say now, there is going to be significant movement in the judiciary ... There will be significant movement and all of this is happening at the same time.
"So the point being this, we have now to assign justices to ensure we have nine, 10 courts running concurrently so that the excuse of people not having trials in sufficient time could be put behind them."