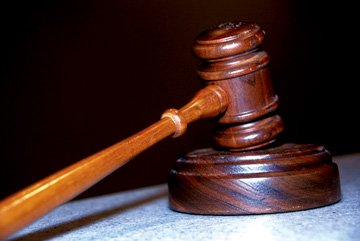 By LAMECH JOHNSON
Tribune Staff Reporter
ljohnson@tribunemedia.net
A MAN seeking "time served" for a 1987 murder had his life sentence reduced to 35 years' imprisonment yesterday.
Peter Meadows, through his lawyer Tonique Lewis, appealed to the Court of Appeal to challenge the life sentence he received in 2007 after the London-based Privy Council ruled that the country's mandatory death penalty was unconstitutional.
Meadows, who has been behind bars for 25 years, was convicted and sentenced to death in 1988 in the murder of Deanette Strachan, who was fatally shot during an armed robbery of a convenience store.
Meadows relied on the Court of Appeal's ruling in the case of Angelo Poitier where it outlined a range for murder cases where life imprisonment was not warranted.
In their ruling, the Court noted that Meadows was 23 "at the time of his conviction in 1988 and was a person of good character up to that time".
"He is now 48 years old, has served upwards of 25 years in Her Majesty's Prison and while there, has been a good prisoner," the Court noted.
The Court further noted that in determining the appropriate length of sentence in this case, it balanced Meadows then youth and good character against the commission of the murder during an armed robbery.
"In the premises, we allow the appeal and substitute a sentence of 35 years from the date of conviction on November 24, 1988," the ruling concluded.