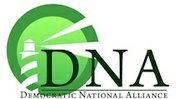 By RASHAD ROLLE
Tribune Staff Reporter
rrolle@tribunemedia.net
THE Democratic National Alliance has not backtracked on its pledge to "march down to the Ministry of Works" and get answers to questions surrounding Bamboo Town MP Renward Wells' controversial signing of a $650m letter-of-intent with a waste-to-energy company, a party official said.
DNA Deputy Leader Chris Mortimer told The Tribune yesterday that since threatening to take aggressive action in pursuit of answers on the controversy, his party has received new information concerning it. He said the DNA is assessing that information before taking further action.
"The march is coming," he said, two weeks after promising to hold demonstrations if the government did not respond to the controversy within 14 days.
"We got some information that we're assessing and reading. We have some questions with respect to the LOI. Now that we have had sight of it, we have our own questions. This means when we take action we (can) ask specific questions about certain obligations stipulated in the LOI. We expect over the course of the next week the Bahamian people will see what we will do."
Mr Mortimer declined yesterday to give details about the documents and information the DNA is said to be reviewing.
In discussing the matter two weeks ago, Mr Mortimer said: "Secrets. . .are the order of the day for the PLP. Why is Mr Wells still there? $650m represents more than what the government expects to get in value added tax over the course of two years and yet the prime minister absolutely refused to, even after he said he would, come forward and address the Bahamian people."
Asked about Deputy Prime Minister Philip "Brave" Davis' latest pledge this week that the government will resolve the Renward Wells matter soon, Mr Mortimer said he takes Mr Davis at his word. However, he noted, this is not the first time a government member has indicated the issue will be publicly addressed.
"I take him at his word that he will address it," he said. "But, of course, that was promised to us three weeks ago and it hasn't been addressed. But if he says this is the case, then I hope it is."
Prime Minister Perry Christie, who returned to the country from a United Nations Summit on climate change yesterday, promised a month ago to "imminently" address the matter which has lingered for over two months.
His failure to address it has drawn strong criticism from opposition members and fellow Progressive Liberal Party member, Fort Charlotte MP Dr Andre Rollins.
Mr Wells signed the letter of intent with Stellar Waste to Energy Management on July 4. Officials have suggested he did so without Cabinet approval and that he acted outside the parameters of a parliamentary secretary.
Asked about the matter on Tuesday, Mr Davis told The Tribune "something" would be done shortly after Mr Christie returns to the country.
"We have a lot of other things (on the table). We didn't think that issue, what we do in respect to that or how we respond to that issue ought to have taken the place of what we have been doing," Mr Davis said.
"We had some heavy lifting that we have been doing over the past several months, most of that has been completed and now… we will now pay attention to it."