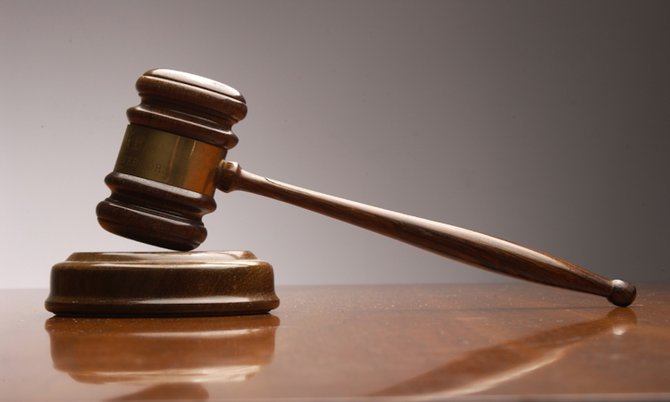 By LAMECH JOHNSON
Tribune Staff Reporter
ljohnson@tribunemedia.net
A MAGISTRATE yesterday expressed disbelief that an American who claimed his "medical marijuana" was in his pocket had breached security protocol at the ports in Florida.
Magistrate Andrew Forbes told 44-year-old Daniel Capobianco, whom he fined $500, that the reverse could not happen if he were travelling to the United States from the Bahamas.
Capobianco, of Seminole, Florida, was arrested on board a cruise ship docked in Nassau Harbour on September 27. He pleaded guilty to possessing four packages of Indian Hemp.
The defendant, who explained to the magistrate that he and his wife were celebrating their 20th wedding anniversary, said he did not want the court to have the impression that the drug was for recreational use.
"I have multiple sclerosis and the marijuana helps me sleep at night," he said.
He added: "I used to take injections for it."
"What made you stop the injections," the magistrate then asked. "I discovered this (treatment) in a book a couple of years ago," the defendant replied.
Magistrate Forbes asked the man if he had any documentation to prove that the marijuana was prescribed by a physician. Capobianco said he did not.
"You are aware that marijuana is not only illegal in the Bahamas, but also in Florida," the magistrate asked.
Capobianco said he did not know it was illegal in this jurisdiction and had not intended to bring the drugs, which he got in Florida, off the ship on September 27.
The American also said marijuana "will be legal in Florida real soon".
Magistrate Forbes said he was more concerned about how the American was able to leave the United States with marijuana in his possession. "It was in my pocket," the accused said.
"It's amazing that certain items make it past security at the ports," Magistrate Forbes said. "I certainly can't travel to the United States with marijuana in my pocket. Your answer suggests that there's a failure in security protocol at the ports. But that's for the US to fix, not the courts here in the Bahamas. At the end of the day, it's illegal in Florida and it's illegal in the Bahamas," the drug-court magistrate added.
Magistrate Forbes told Capobianco he would serve three months in jail if he did not pay a $500 fine.