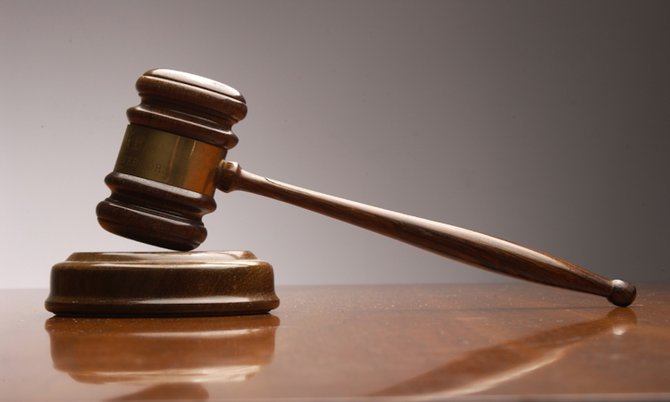 By LAMECH JOHNSON
Tribune Staff Reporter
ljohnson@tribunemedia.net
A MAN awaiting trial for murder will not get a 2015 trial date as he had hoped for yesterday.
Instead Lathario Missick, 29, of Malcolm Allotment, may have to wait until January 2017 for his matter to be heard.
Missick appeared before Justice Indra Charles for a fixture hearing into the murder of Calderon Hall and attempted murders of Johnny Gueirrier and Advardo Ferguson.
Hall was sitting in his Honda Accord at Deliverance Way off Malcolm Road when a man armed with a handgun fired several shots at him before fleeing on foot. He was taken to hospital where he later died of his injuries.
Missick, as he had done when initially arraigned in Magistrate's Court, denied any involvement in the matter when formally arraigned before Senior Justice Stephen Isaacs in the Supreme Court last Friday.
In yesterday's fixture hearing before Justice Charles, Missick's lawyer, Stanley Rolle, asked the judge if there were any dates available for June 2015.
"In this court, no," said Justice Charles.
However, the judge added that she was working with recently appointed judge Justice Cheryl Grant-Bethel to transfer matters to her court.
Mr Rolle said the case did not require case management, adding: "I know the Crown is ready and we are ready."
"So you need nothing?" Justice Charles asked.
Mr Rolle said he did not.
However, prosecutor Randolph Dames said: "I can't speak to whether or not this matter will be ready in that short amount of time."
"My client is adamant of his innocence and so it is important that he gets an early trial date so that he doesn't languish in prison," Mr Rolle replied.
Justice Charles asked the prosecutor if there was an issue for the matter not to be heard before a court with an opening in June 2015.
Mr Dames said he understood Rolle's concern but noted that there were a number of cases ongoing.
He further noted that gathering witnesses for a trial in June was not something that could be accomplished in the short time being proposed.
"We would need time," Mr Dames added.
"How much time do you need?" the judge asked.
The prosecutor said he could not give a specific time frame on when they could be ready to proceed but proposed that the court set a status hearing for the matter.
Justice Charles said the earliest trial date available in her calendar for a week or two week long trial was January 23, 2017.
Rolle accepted the date for trial.
At the Government House swearing in ceremony for new Chief Justice Hartman Longley, Attorney General Allyson Maynard-Gibson confirmed to The Tribune that ten criminal courts would be operating by March, expressing optimism that the government would successfully handle the backlog of cases that currently plague the judicial system.
Mrs Maynard-Gibson said at the time that the backlog rests at around 600 cases.
The attorney general said twice as many matters were heard before the courts in 2014 than the previous year, adding that the time it took to be heard in a court was also decreasing.
This, she said, signalled advancements in the Bahamas' court system.