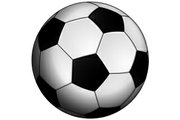 THE Lyford Cay Dragons bounced back from a disappointing debut in the CFU 2015 Club Championship in Haiti to claim a 2-2 draw with Unite Sainte Rosienne this evening. The Dragons, who rallied from 2-0 down at half time against the team from Guadeloupe, are the first Bahamian side to play in the championship, which features 14 of the region's strongest soccer clubs.
The Dragons had got off to an inauspicious start on Thursday when they lost 10-0 to the powerful Don Bosco in their opening group match. Five goals from Jhon Miky Benchy Estama, two from Peter Narrison and others from Monuma Constant Jean Junior, Samuel Desroches and Evens Jean gave the Haitians, who led 5-0 at half time, an easy win over the Dragons.
The Dragons' final group match is on Sunday against Helenites Sporting Club, from the US Virgin Islands. The group winners progress to the semi-finals. The three top-placed teams at the end of the 14-team tournament will qualify for the 2015 CONCACAF Champions League. Waterhouse, the Jamaican club, have withdrawn from the tournament.
RESULTS: Group 1: Alpha United 3 Inter Moengotapoe 0. Group 2: Direct TV WConnection 7 Guyana Defence Force 1. Group 3: America FC 4 SV Excelsior 2, Montego Bay United 1 Club Sportif Moulien 0, Club Sportif Moulien 3 SV Excelsior 2. Group 4: Don Bosco 10 Lyford Cay Dragons 0, Unite Sainte Rosienne 2 Helenites SC 2, Lyford Cay Dragons 2 Unite Sainte Rosienne 2.
FIXTURES: Friday: Inter Moengotapoe v Central FC, SAP FC v Guyana Defence Force, America FC v Montego Bay United, Don Bosco v Helenites SC.