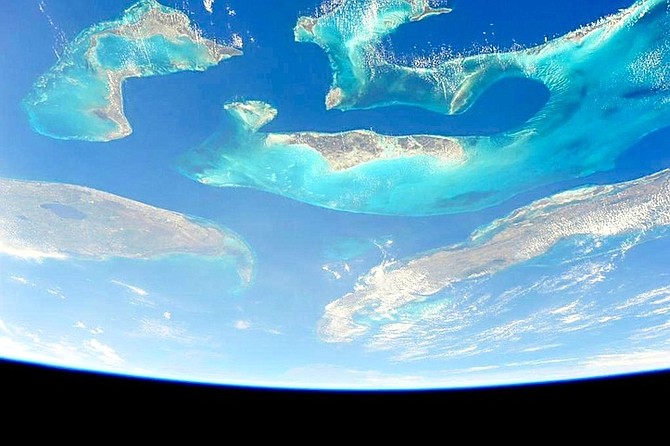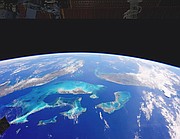 THE Bahamas is a global favourite for travellers – but now it has been given an out-of-this-world recommendation.
Earlier this year, NASA astronaut Scott Kelly started a year-long mission aboard the International Space Station, and on Sunday, he sent out a photograph of The Bahamas from space through his Twitter account.
He said in his tweet: "Had first video conference with my youngest daughter today. Showed her the most beautiful place from space. #Bahamas."
Kelly is joined on the year-long mission by Russian cosmonaut Mikhail Korniyenko, with the goal being to better understand how the human body reacts to living in space – data which could ultimately help in plans for a future mission to Mars.
He is not the only astronaut to cast admiring glances at The Bahamas from orbit – fellow astronaut Terry Virts also tweeted out pictures of The Bahamas yesterday.
In his message, he wrote: "South #Florida, #Cuba, #Bahamas. From my view, the most beautiful and colorful waters and reefs in the world."
Virts has been aboard the International Space Station since November, and is due to return next month.
You can follow Kelly on Twitter at @StationCDRKelly and Virts at @AstroTerry.